I arrived early to Addis Ababa, to early for breakfast, so I watched the sun rising and went to the gym, a fresh start in a new day in Ethiopia.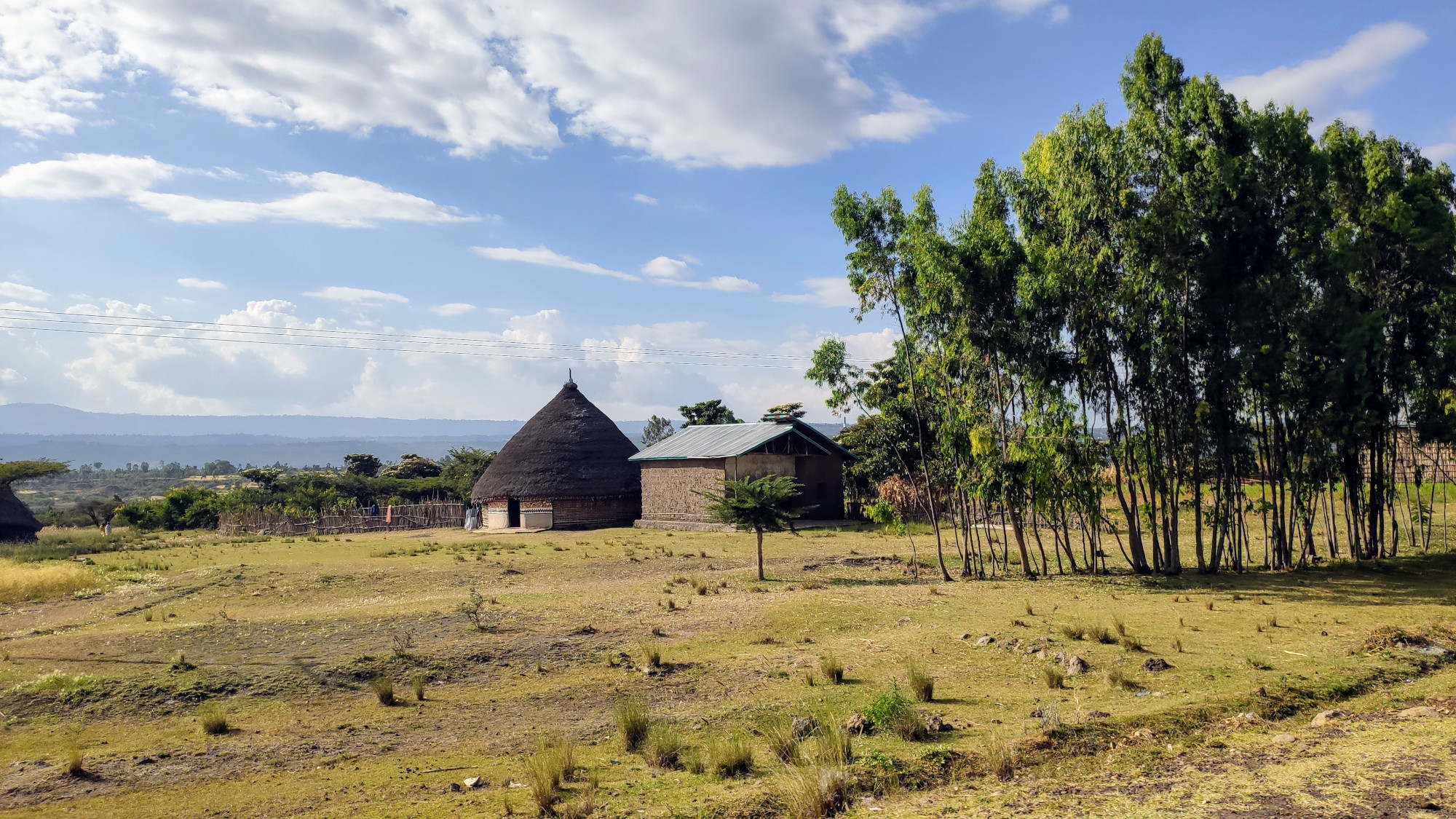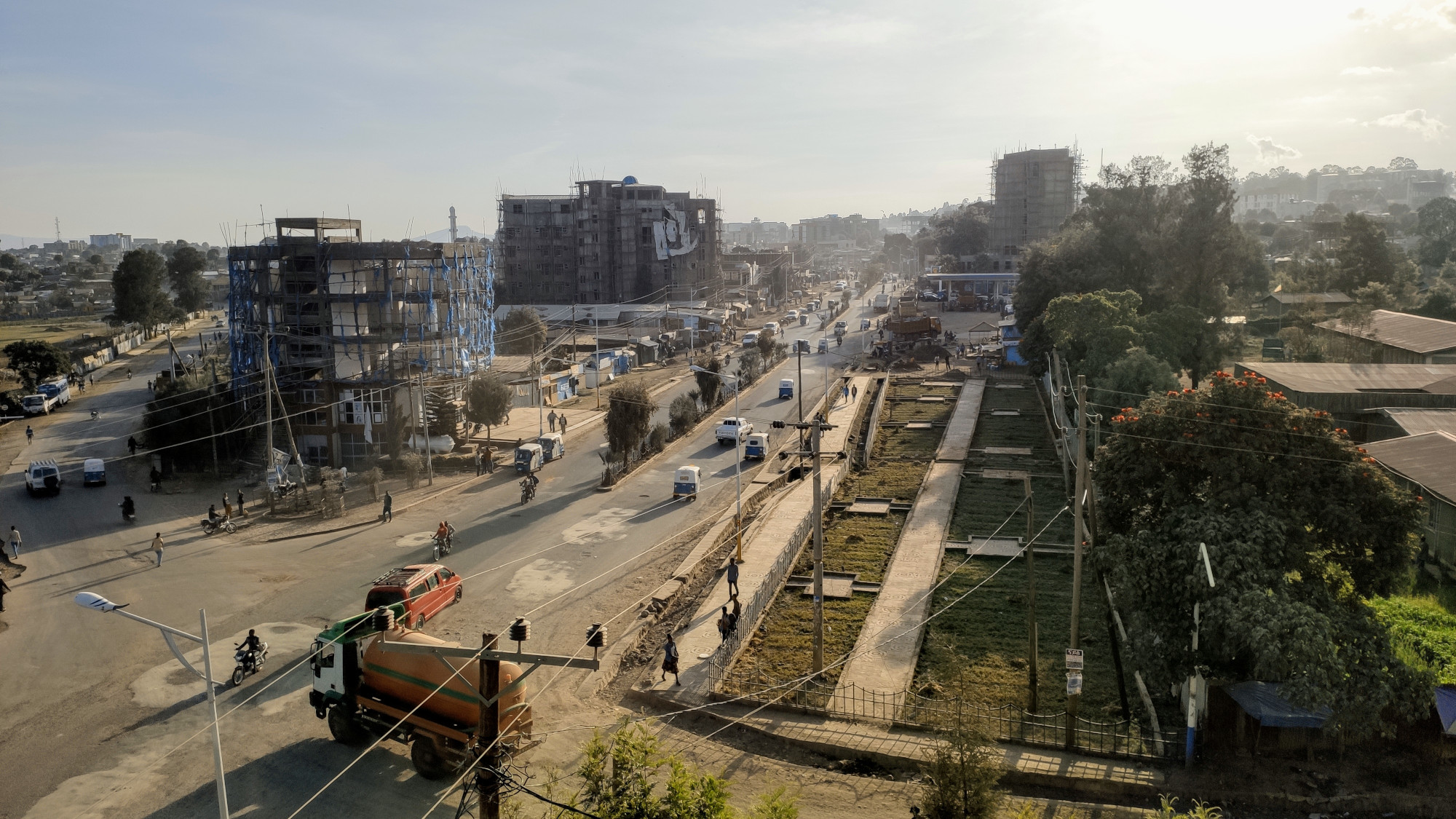 Rural and Urban Ethiopia.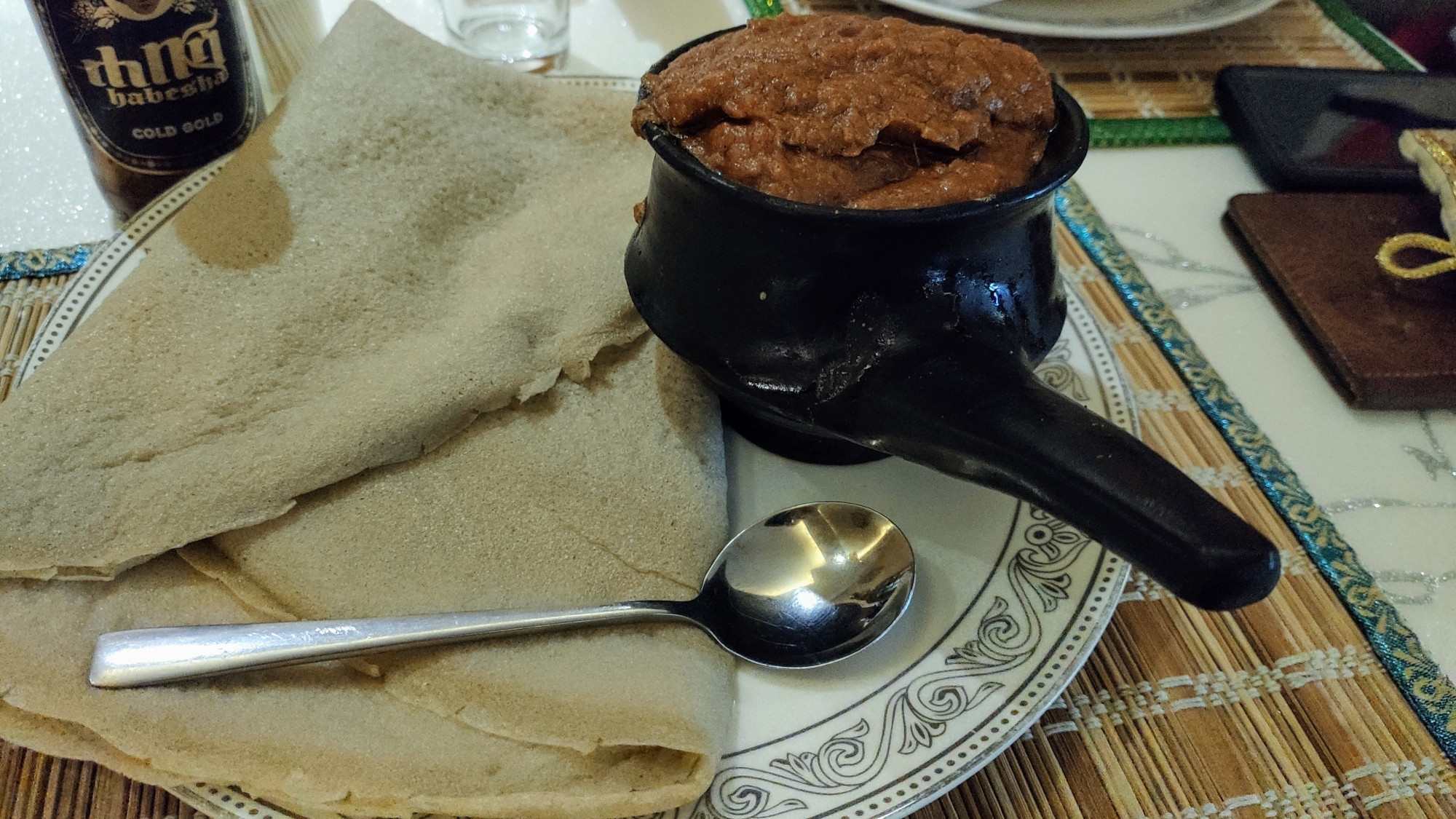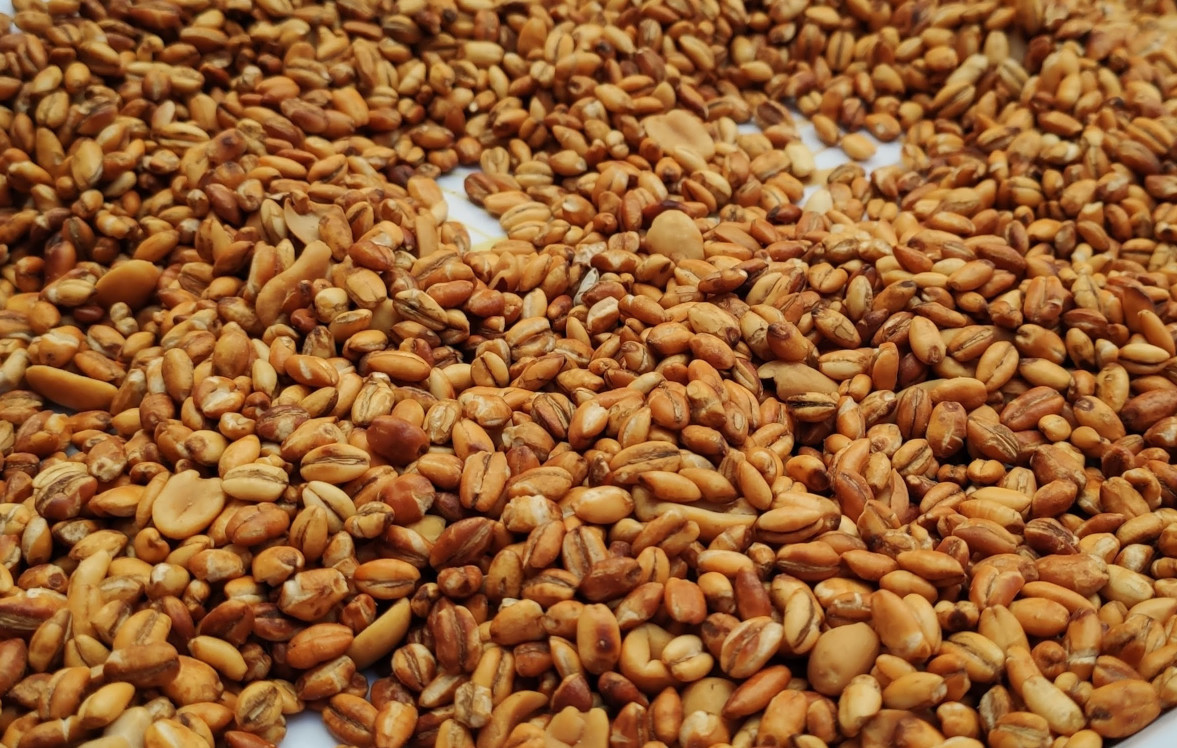 Tegabino Shiro is a type of Shiro made with heavily spiced legumes, together with Injera, a sour flatbread, this is my favorite dish in Ethiopia. Roasted rice as in between meal.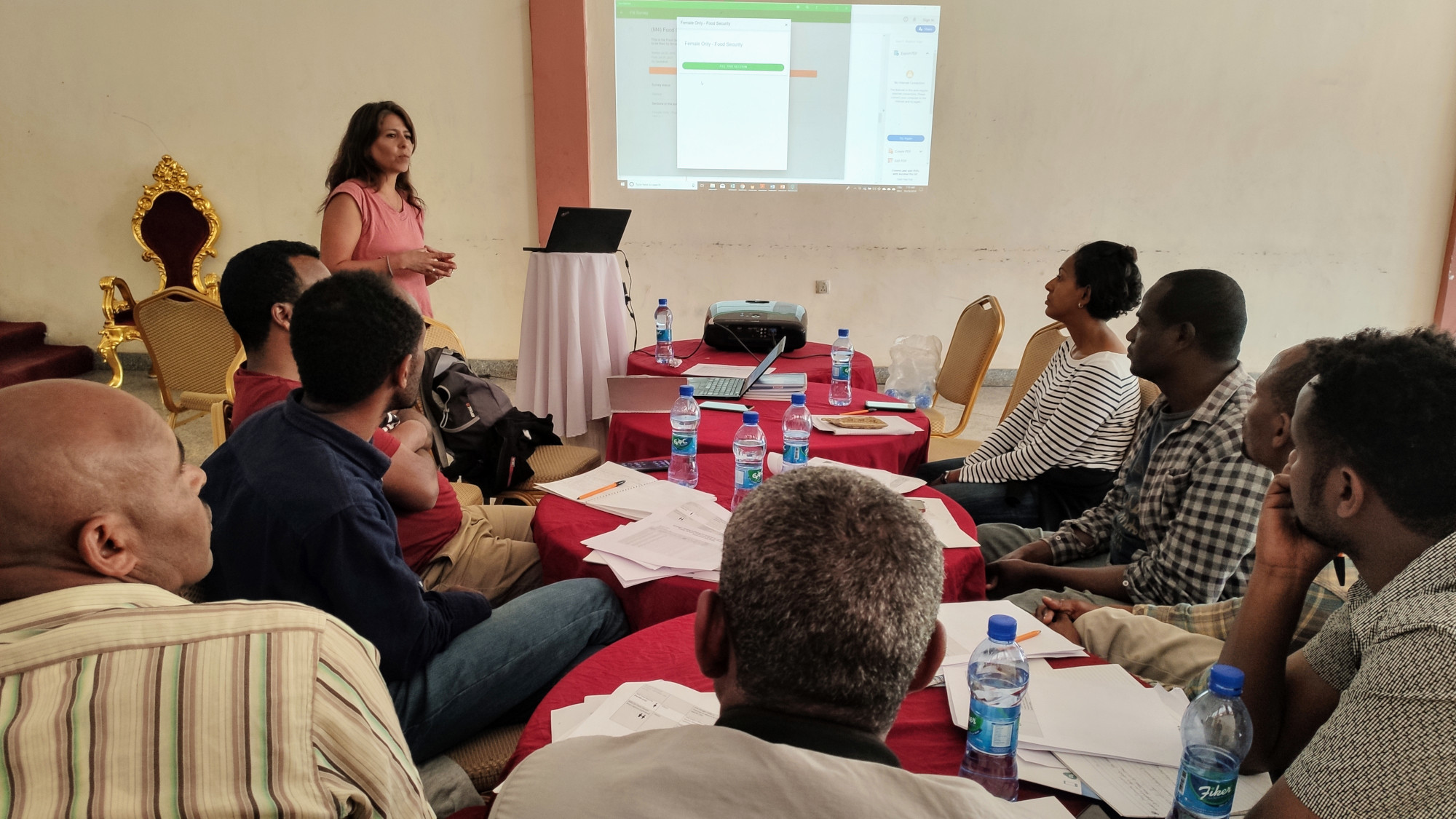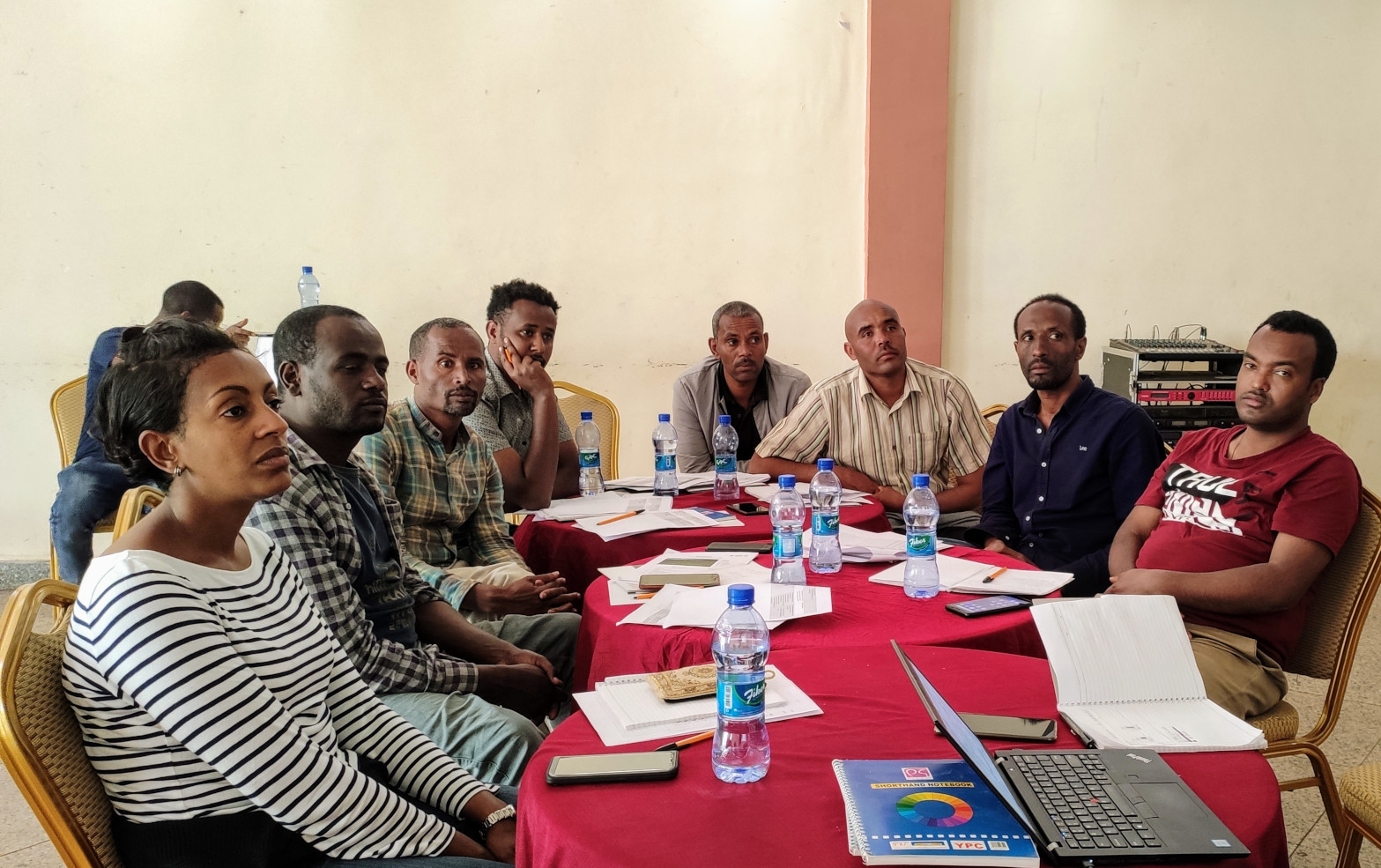 The training workshop.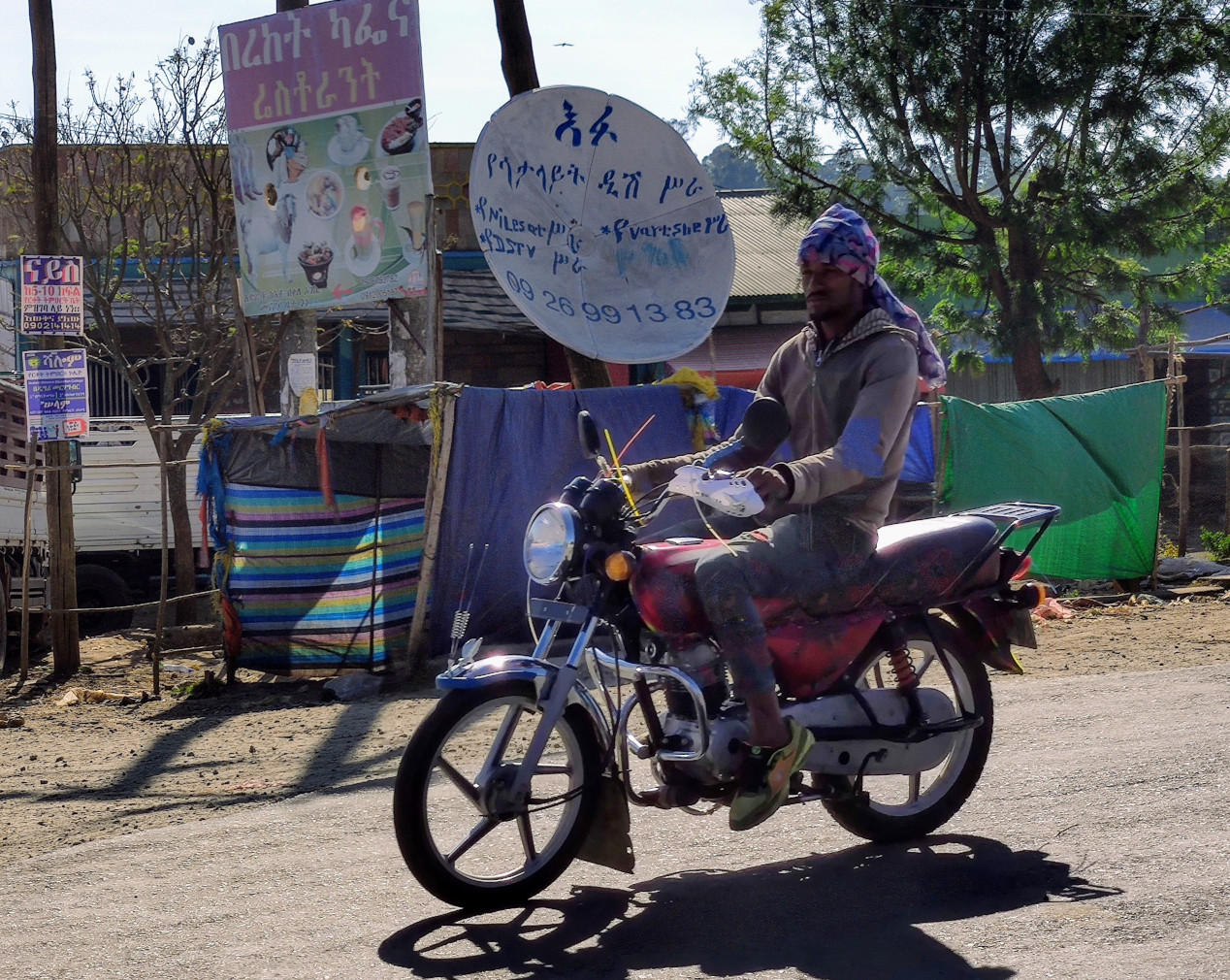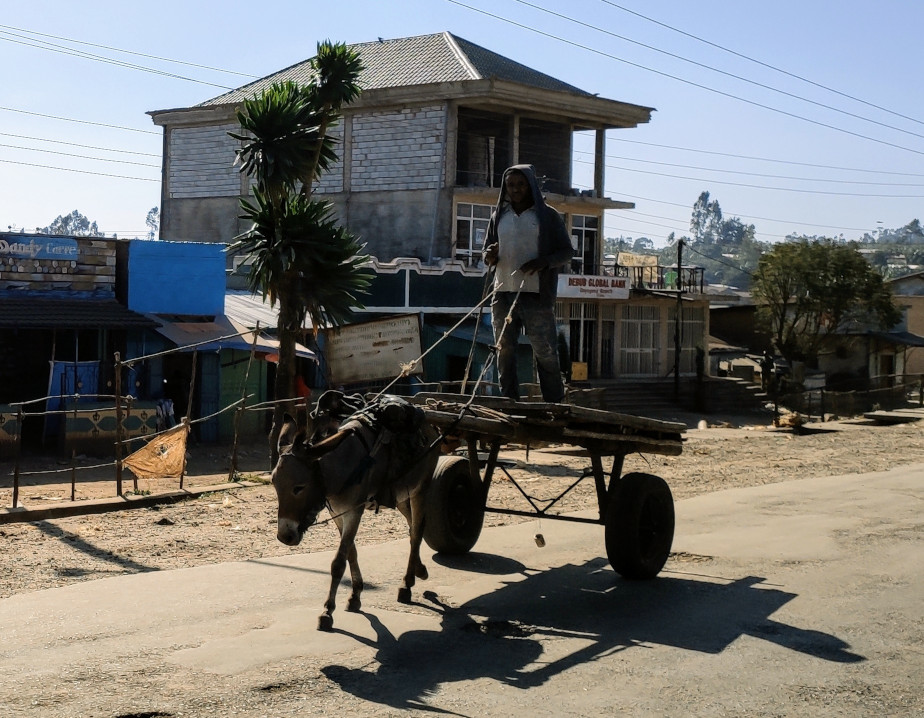 Did you know that in Ethiopia the day starts with the sunrise? Well, they start counting the hours with the sunrise! So when its 6 AM on your watch, its actually 0 AM, and 7 AM would be 1 AM, you got it? And the year starts in September after the end of the growing season, counting 30 days every month, and adding the remaining days to the last month. The 30th of February exists... and by the way, its 2012 in Ethiopia.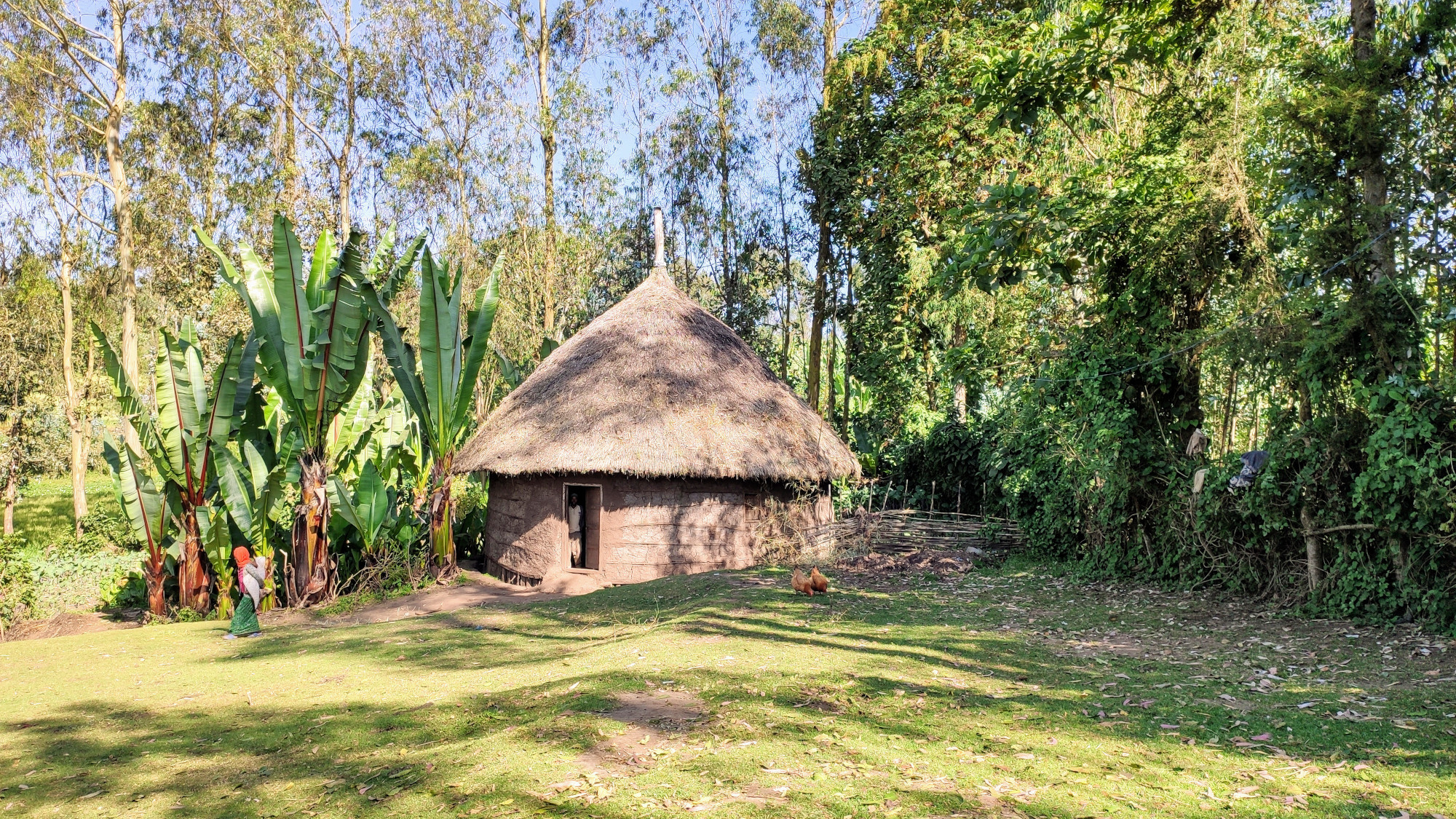 The village.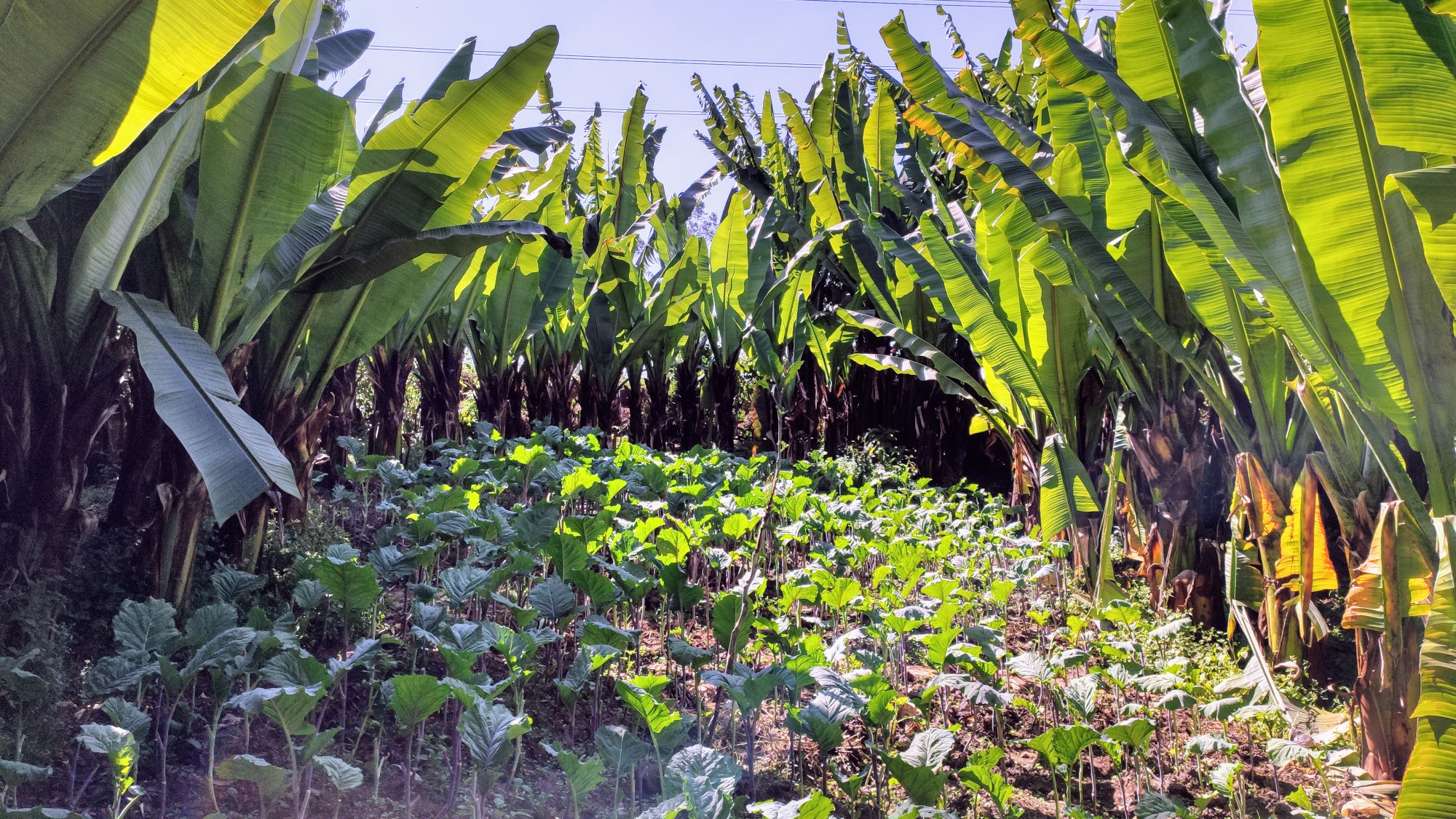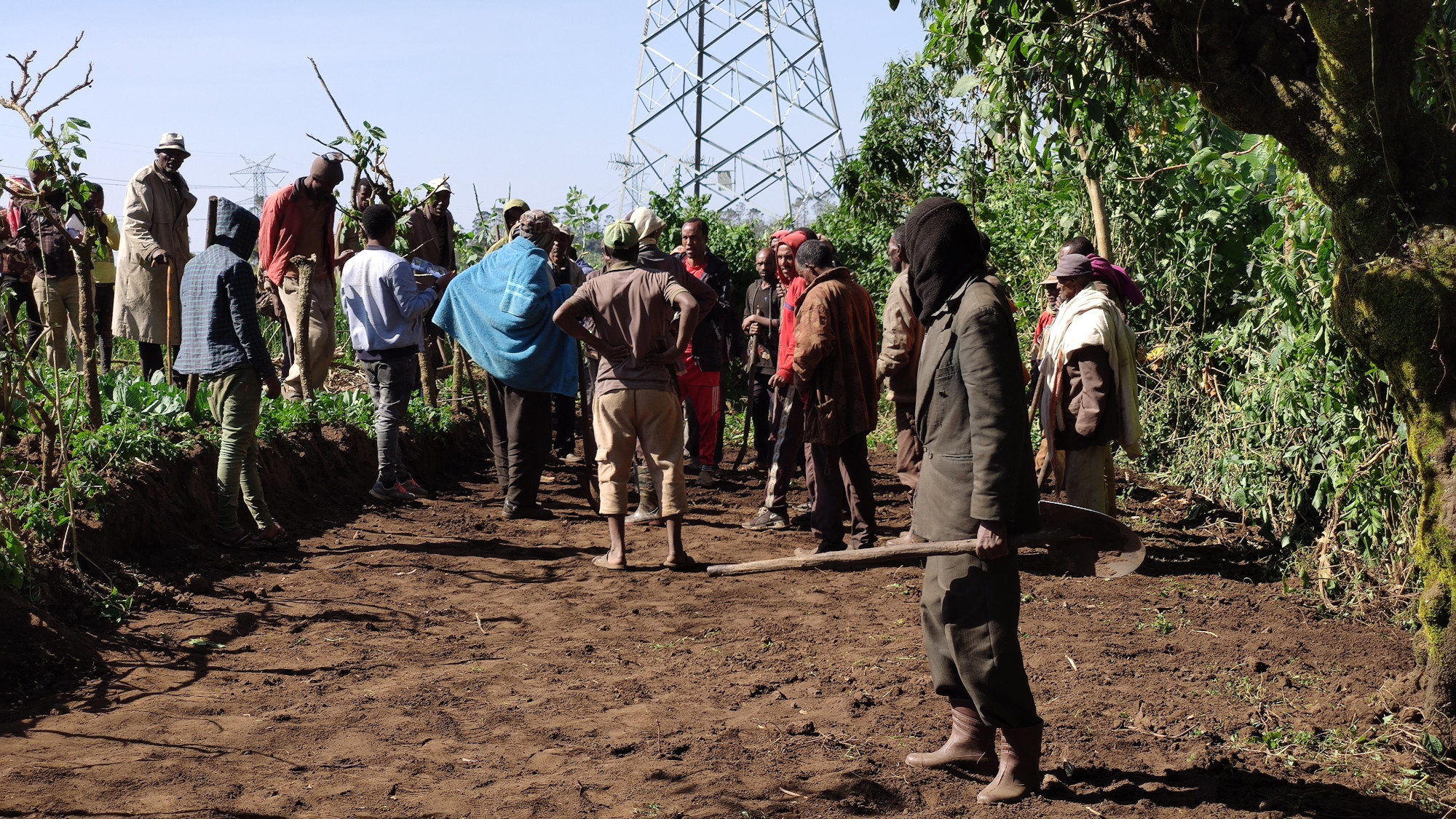 Farming is important, the picture shows villagers are opening up a new road.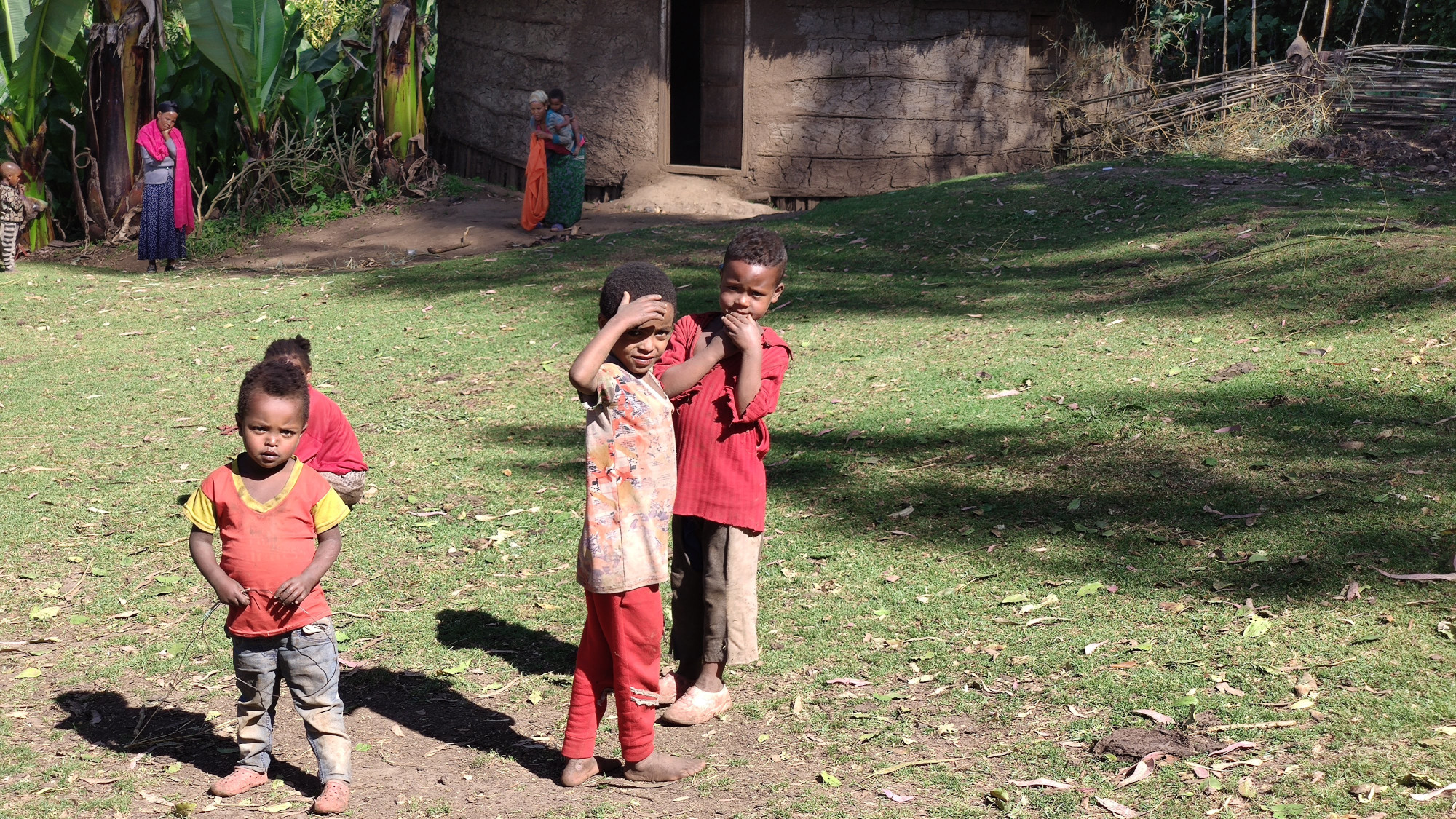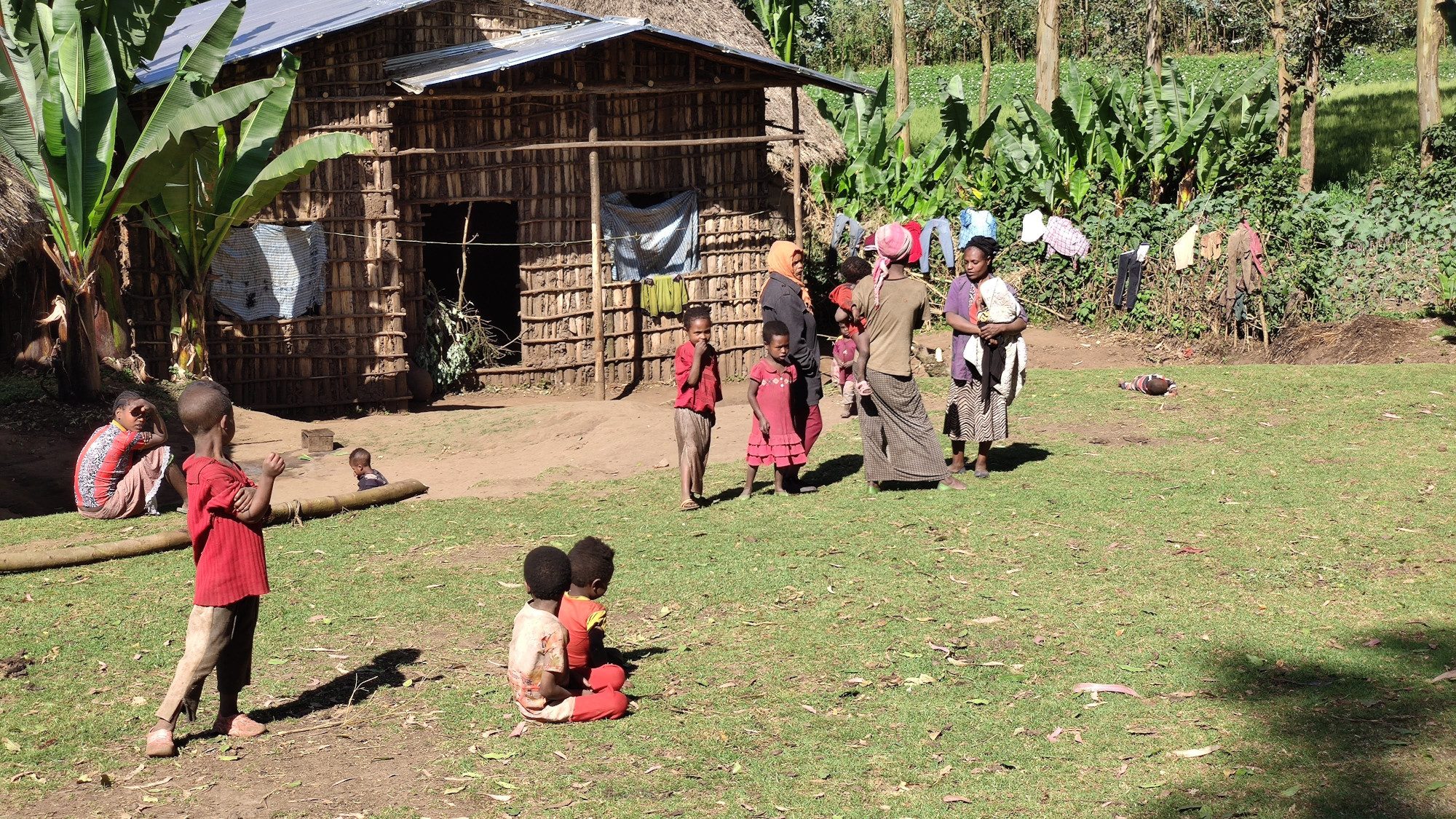 Life in the village.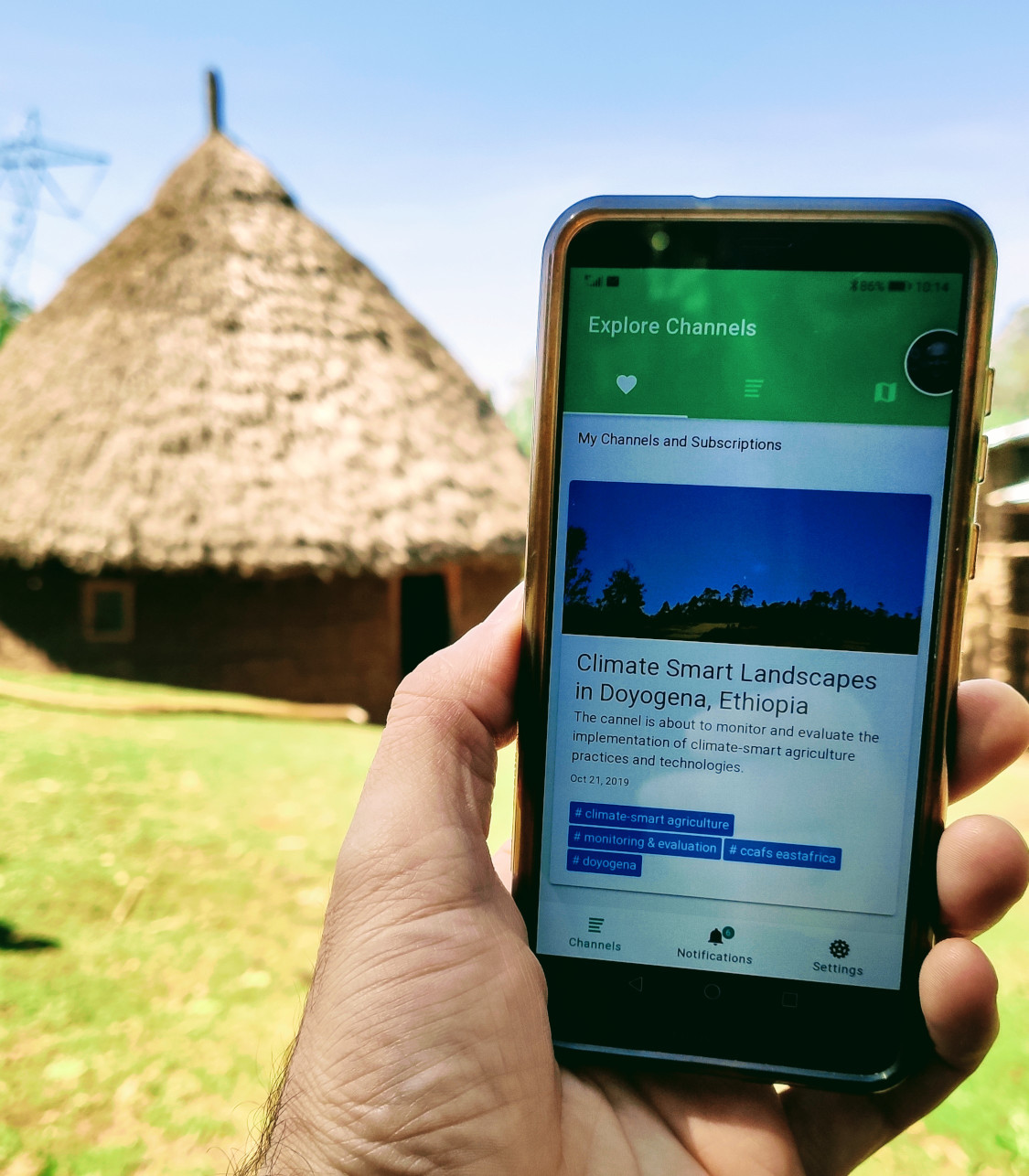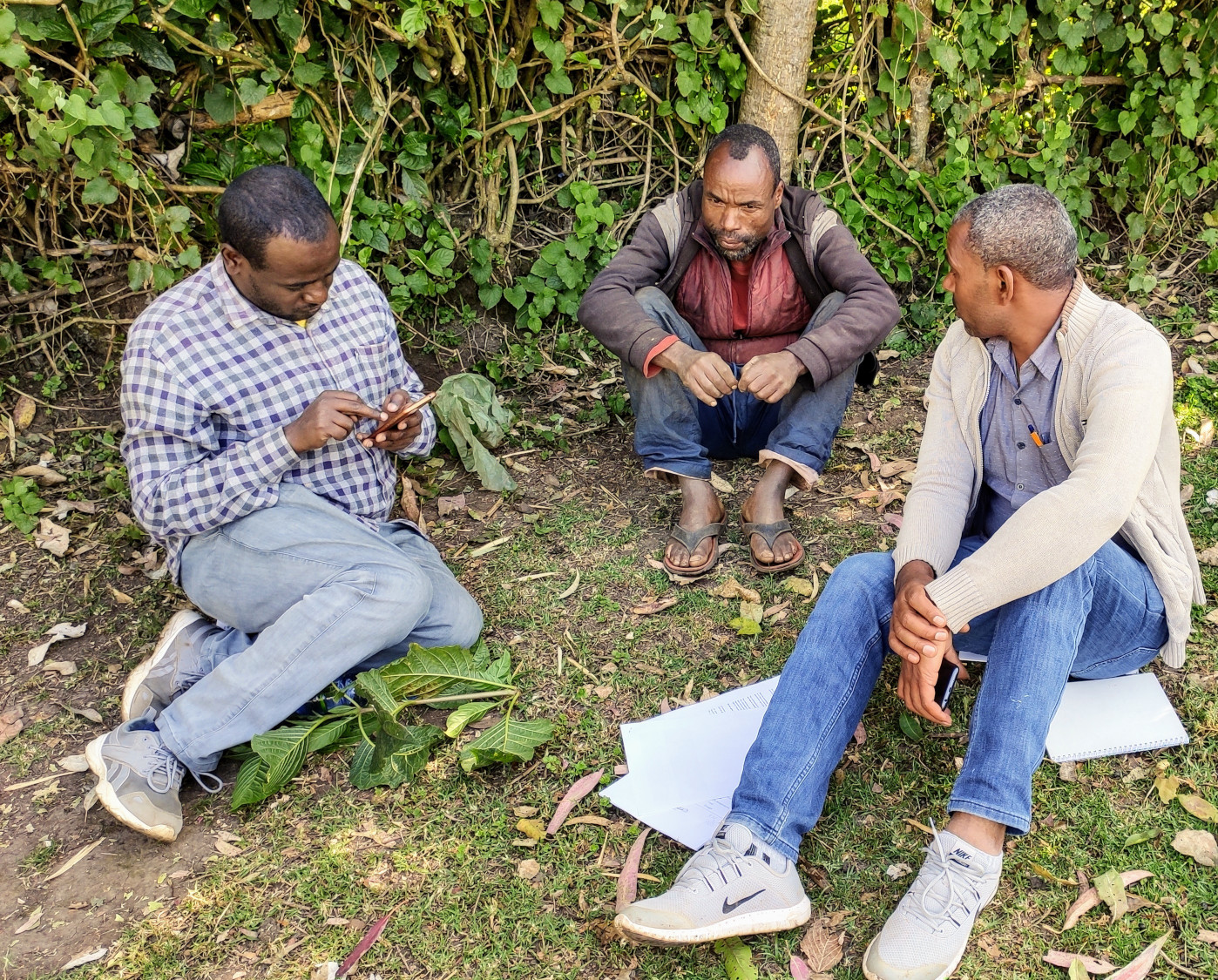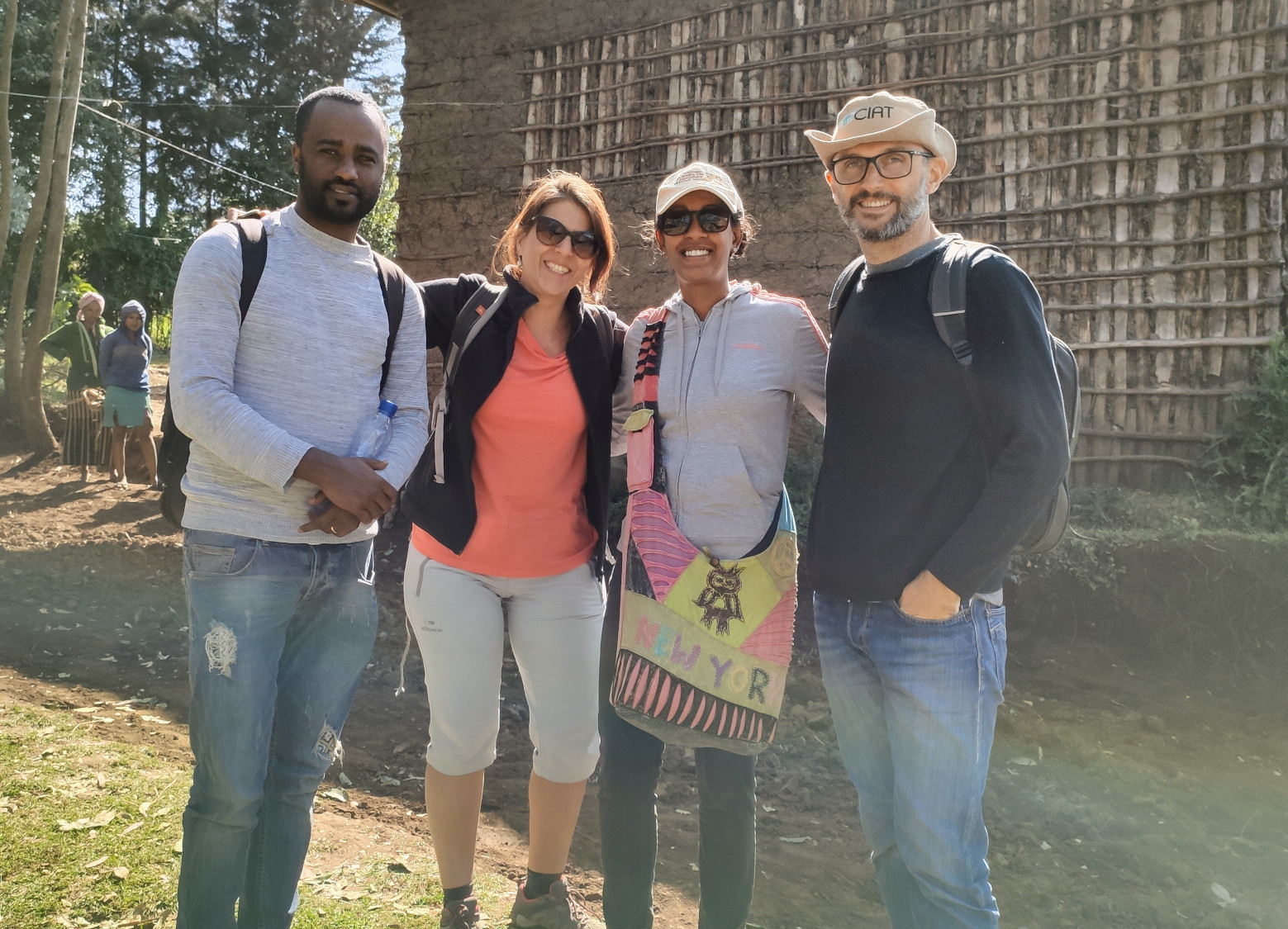 The mission.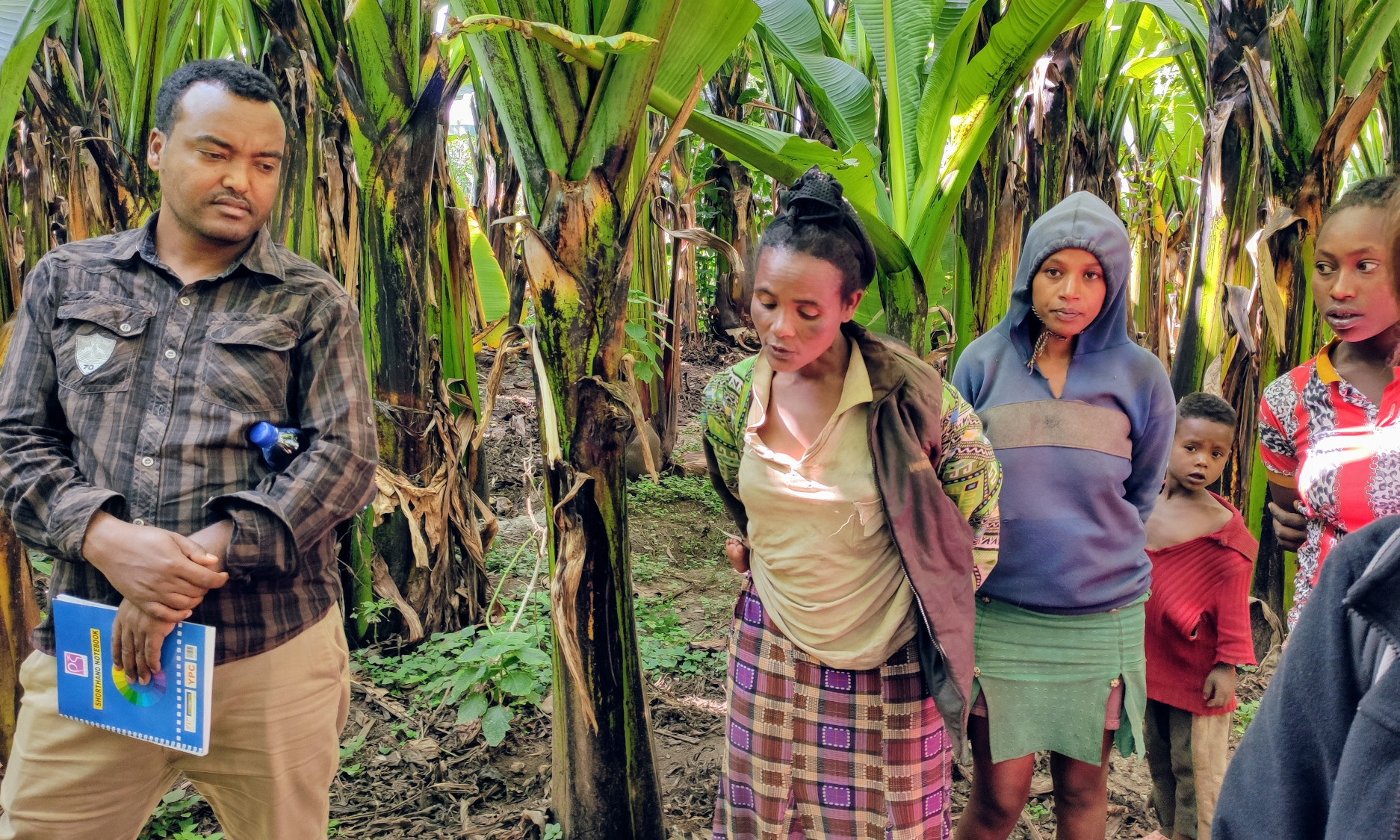 Banana plants for food security, fermented for 3 months in a hole in the ground, you eat it like bread.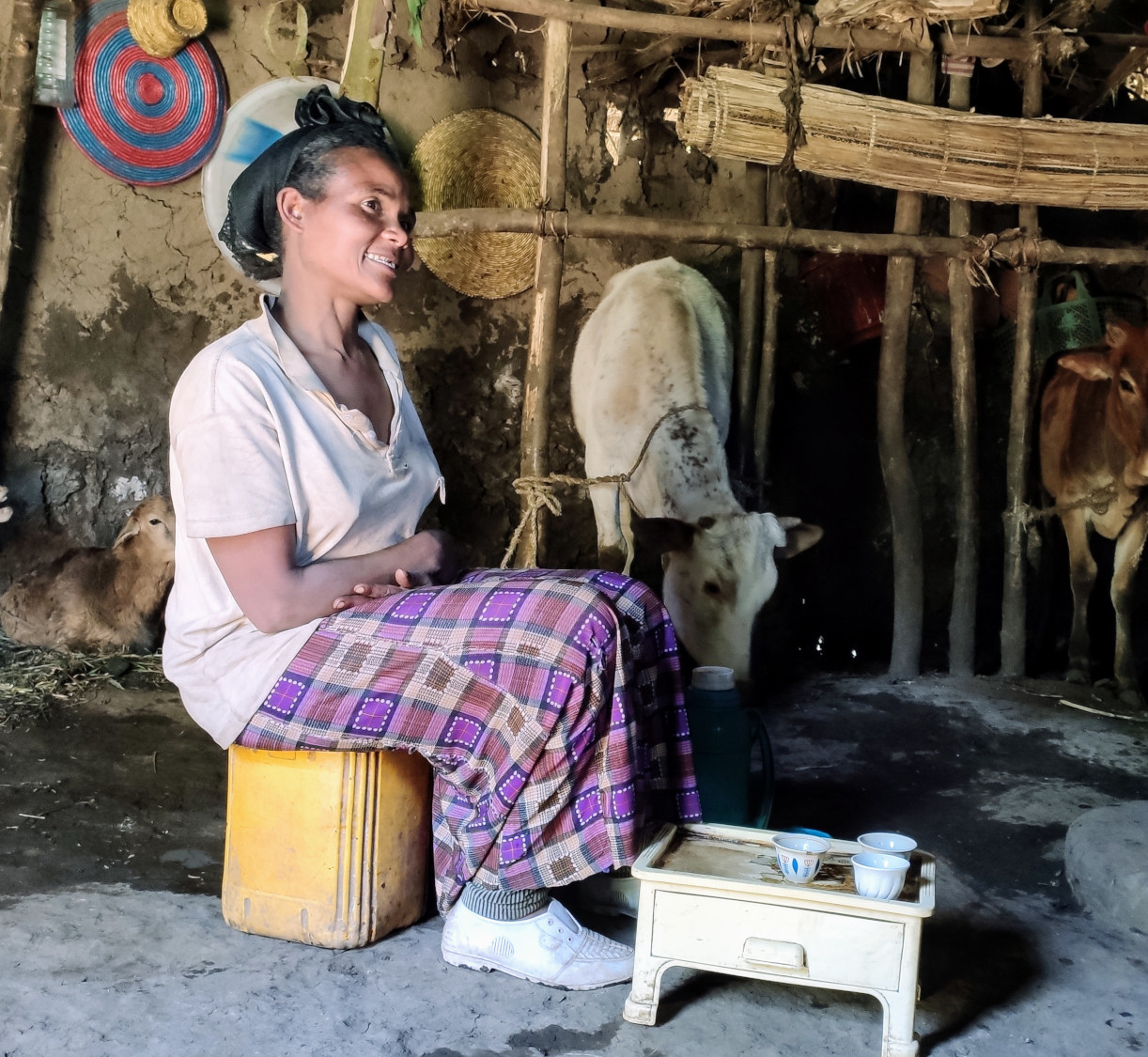 Life inside the huts. Animals are part of the family.
Coffee with butter (especially for the guests) and roasted cereals (chickpeas and rice).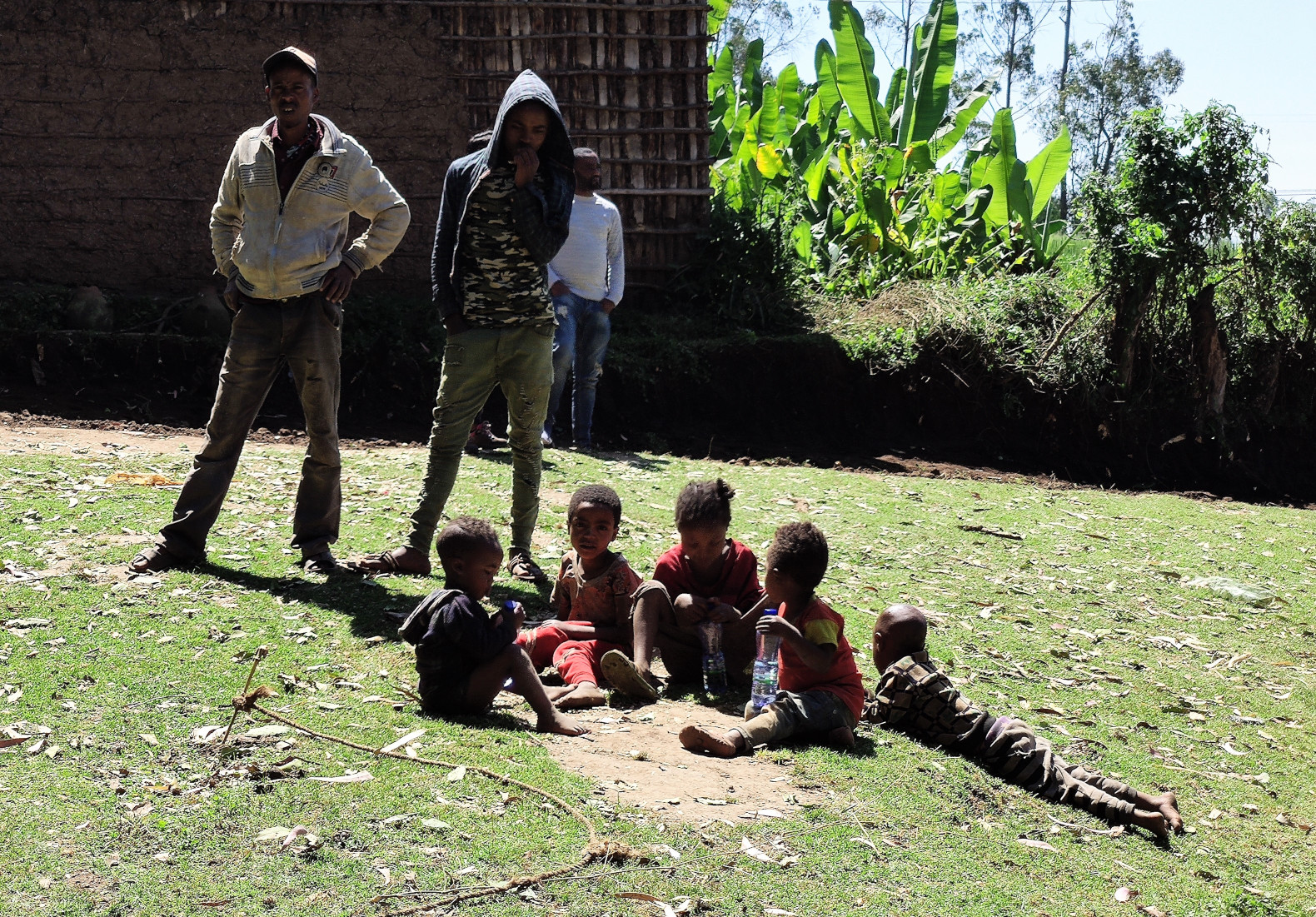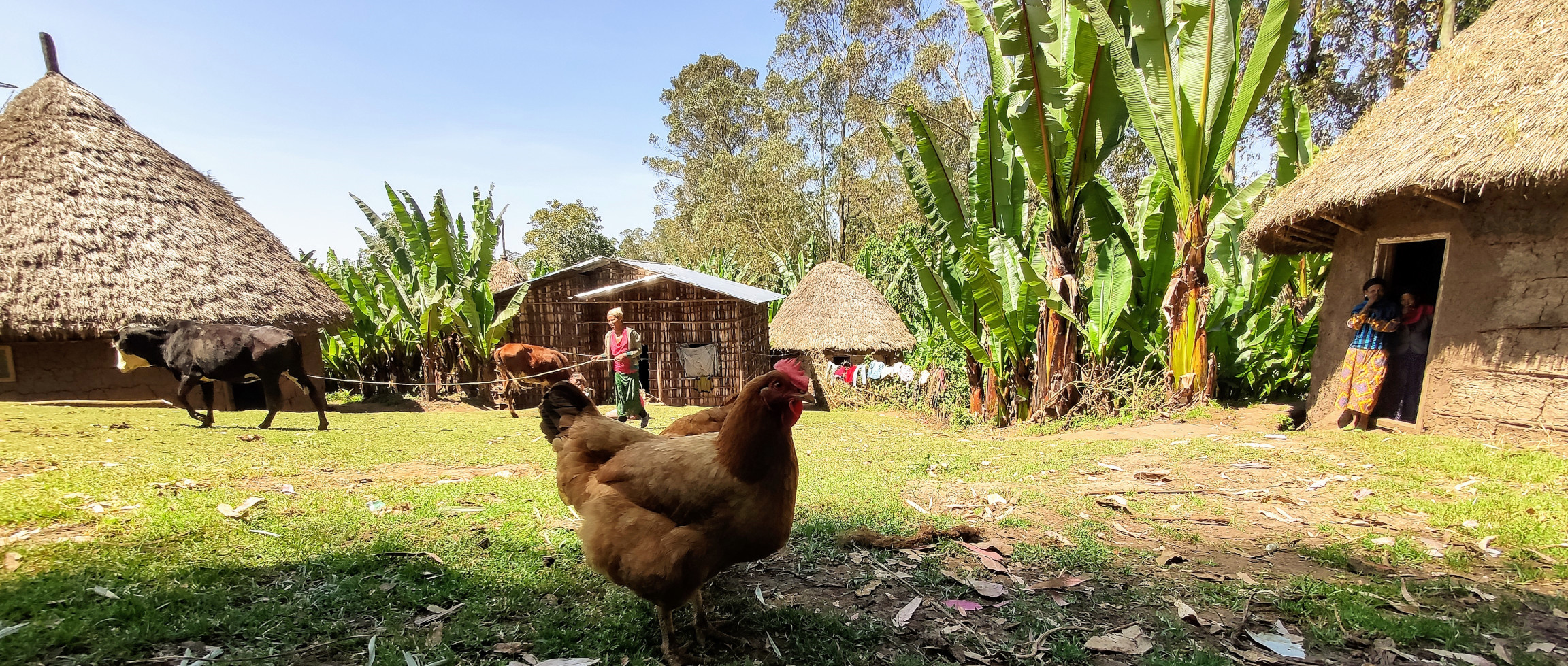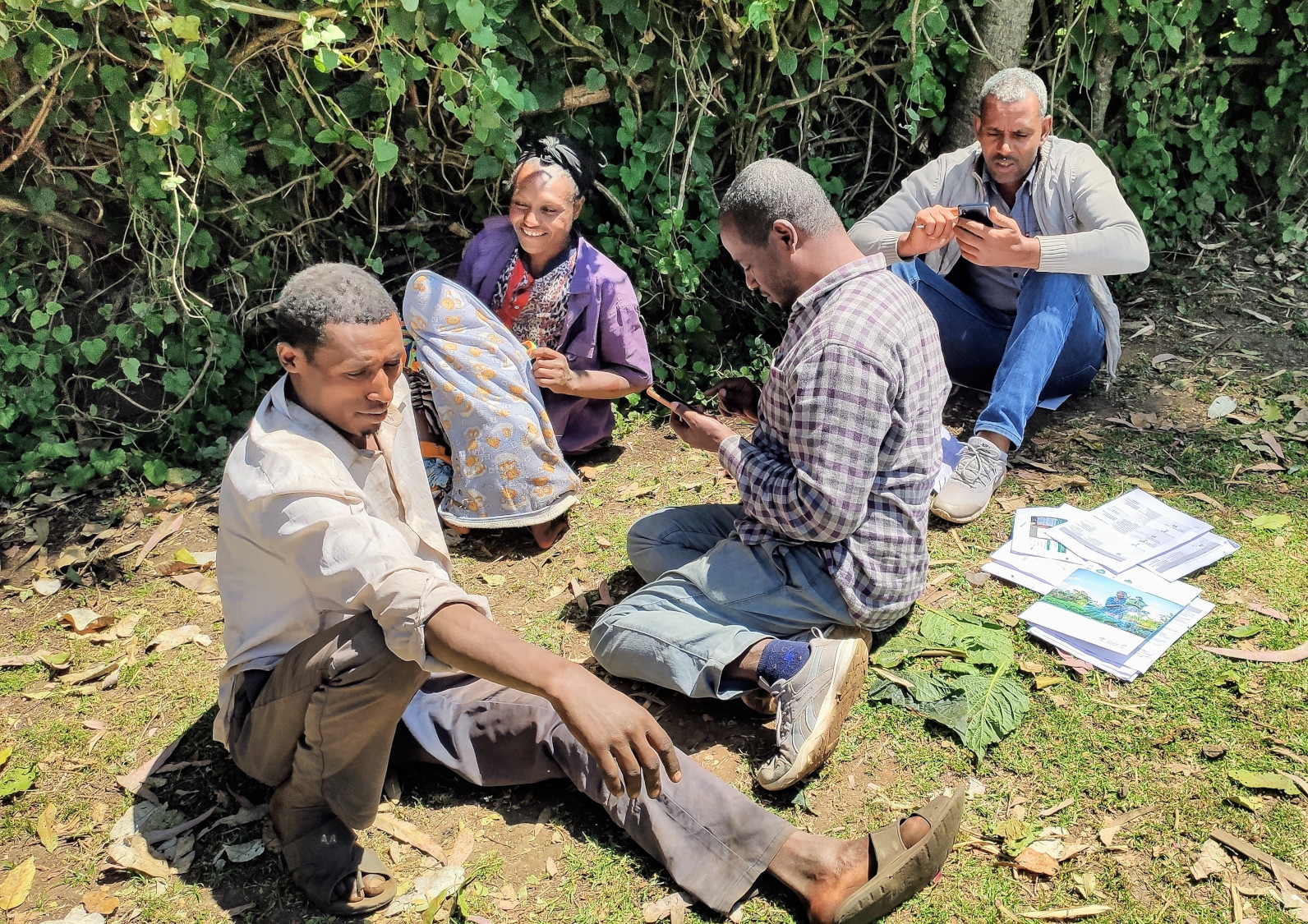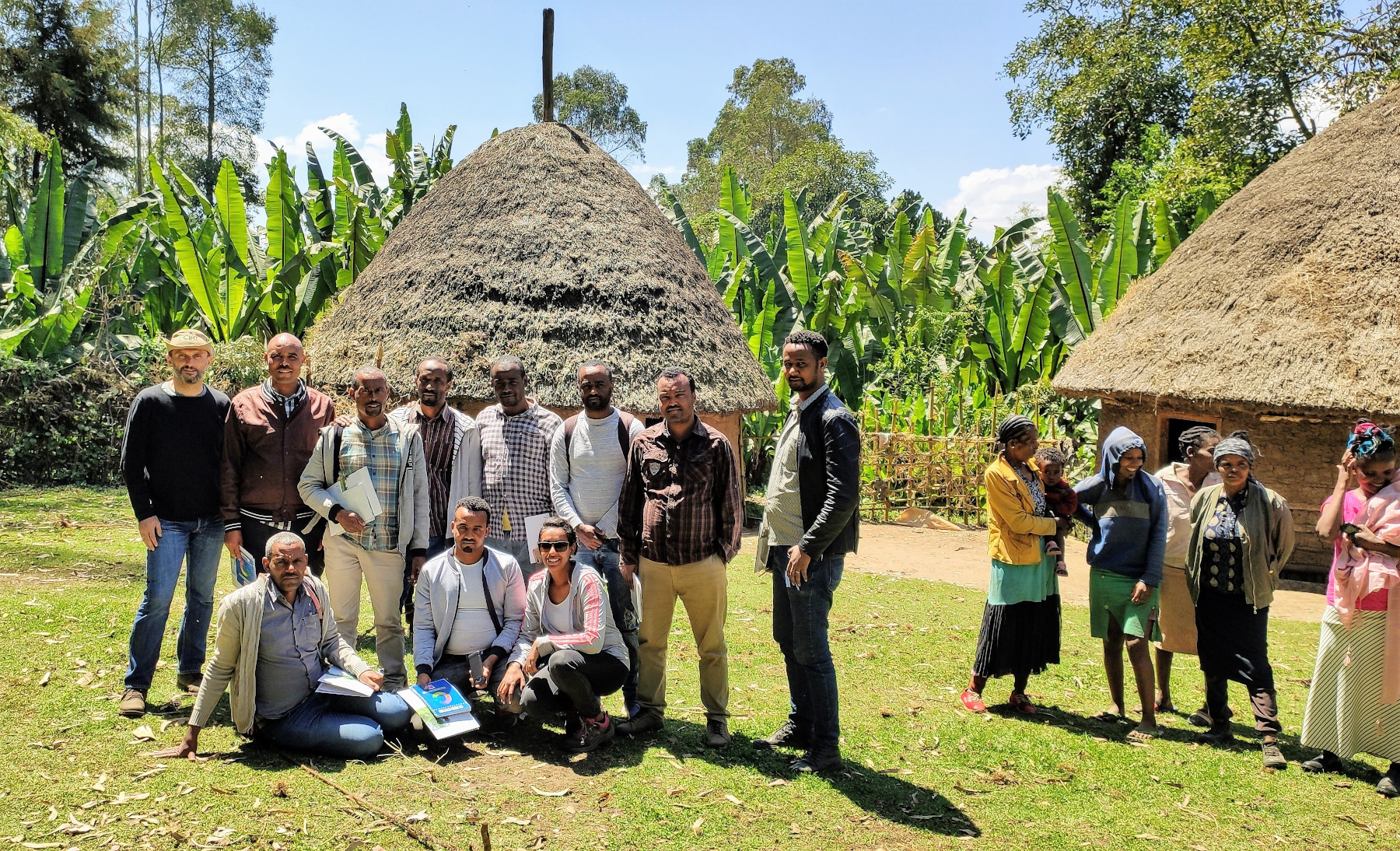 Surveys of the villagers and the group foto!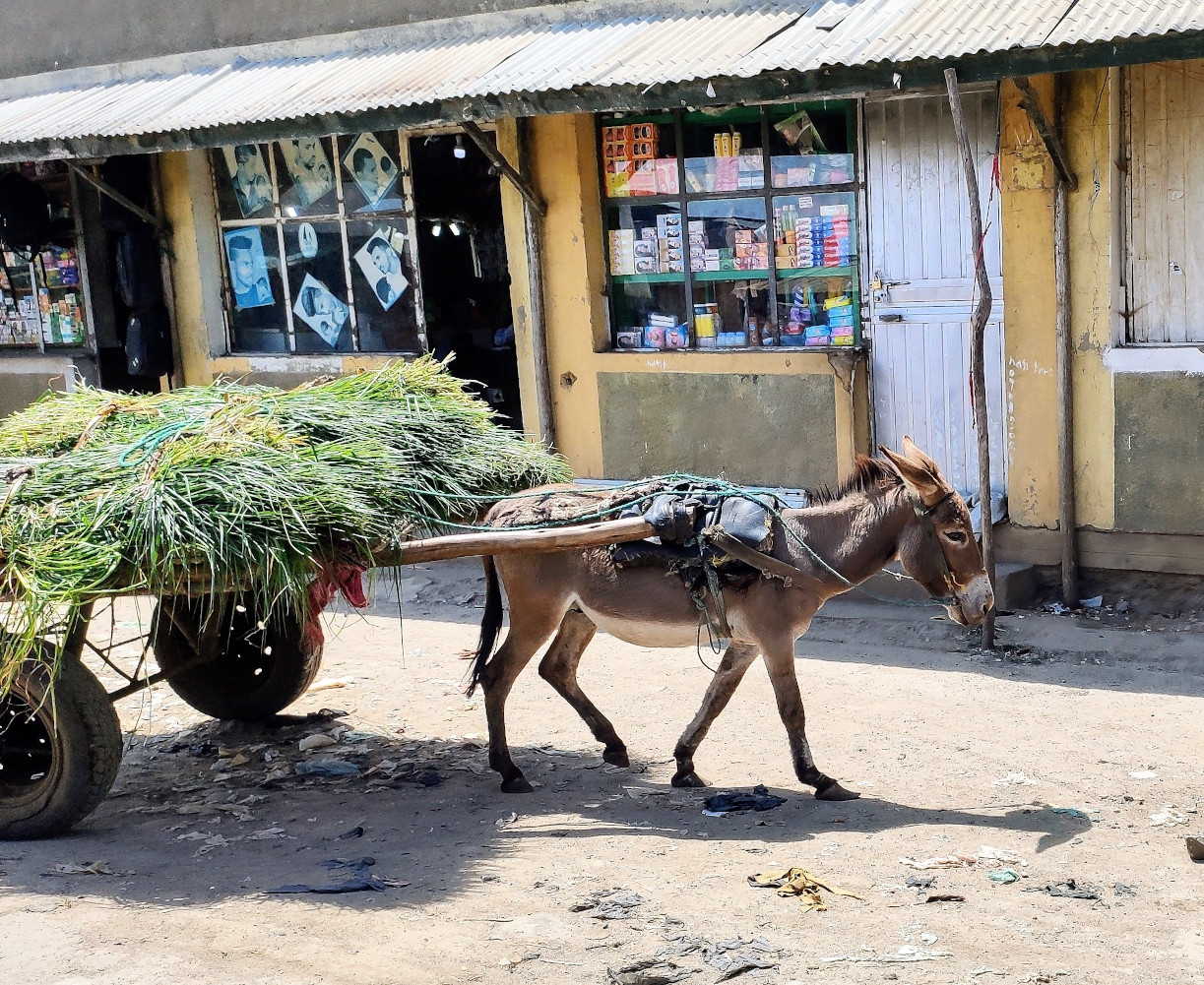 The Donkey!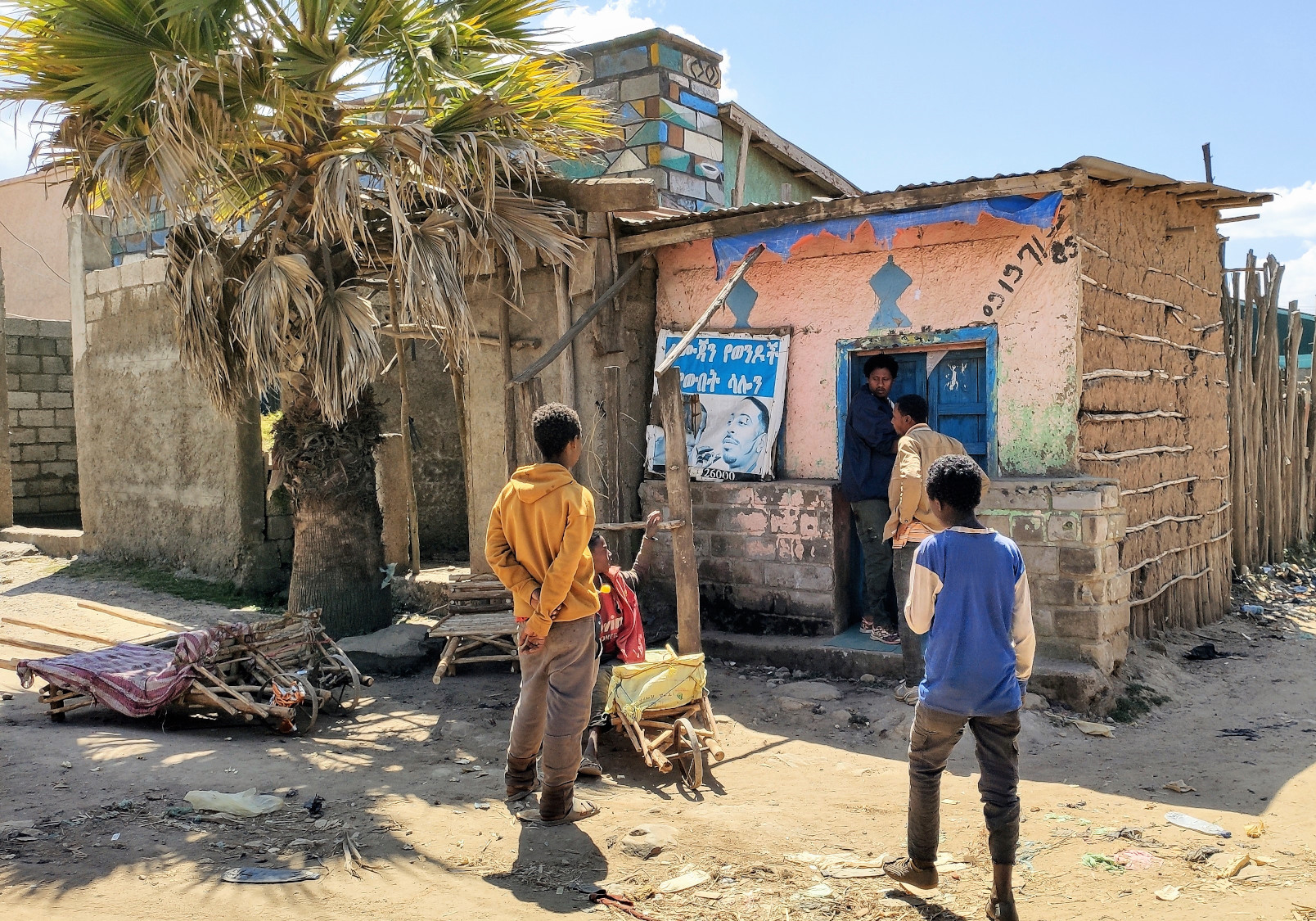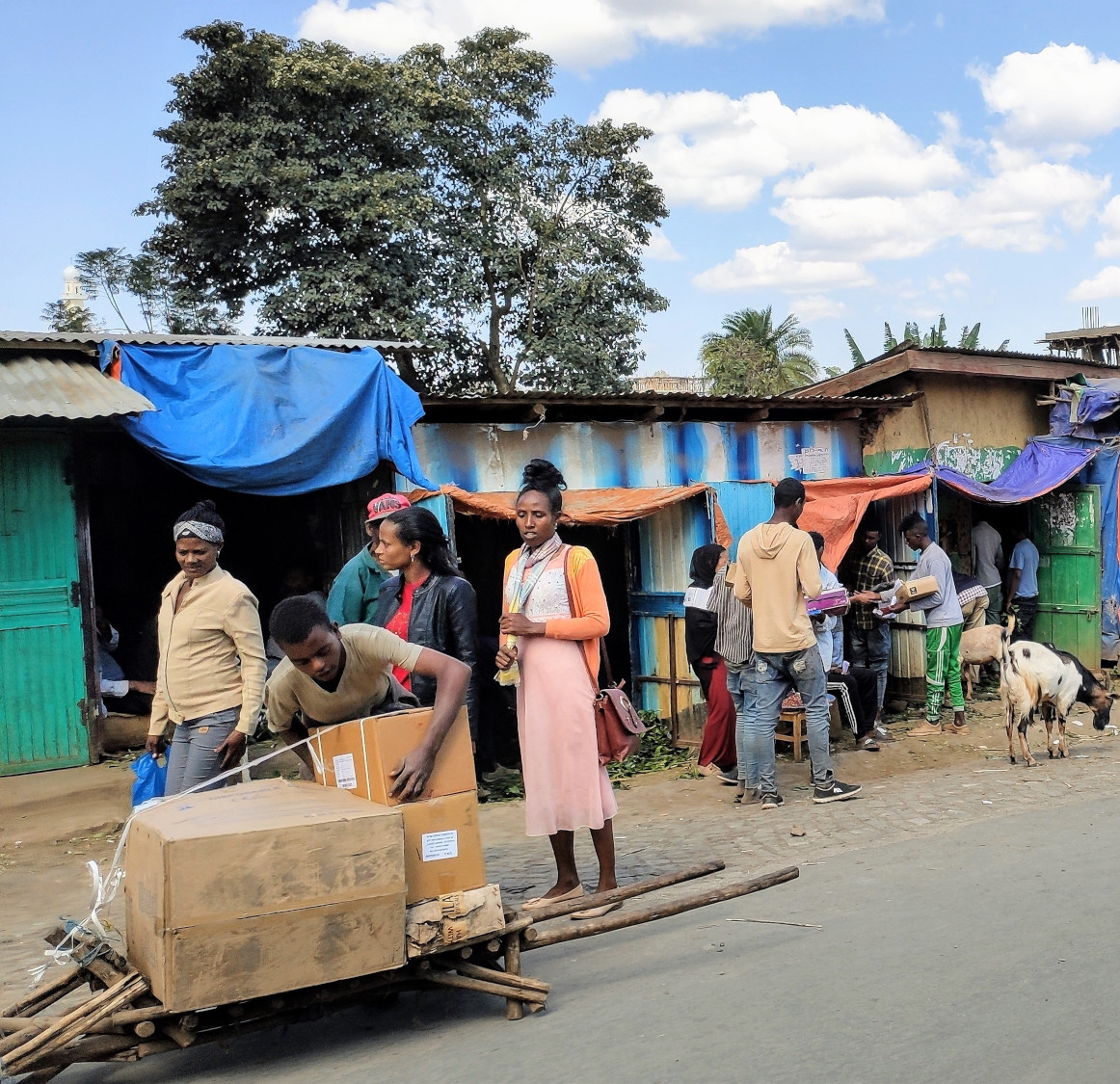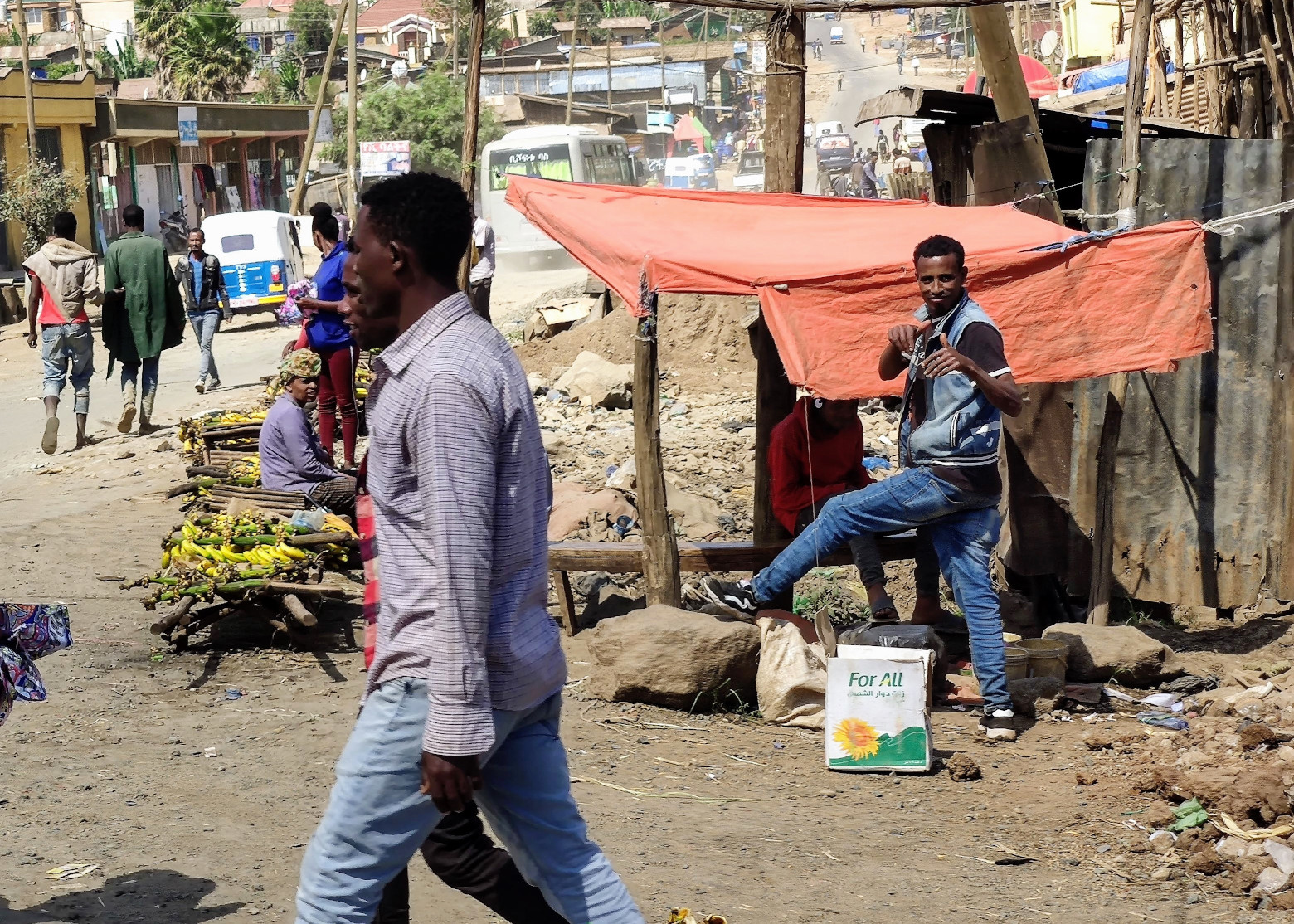 Small businesses. He likes it.
Habesha beer & Shekla tibs: Sliced goat meat served in a clay dish.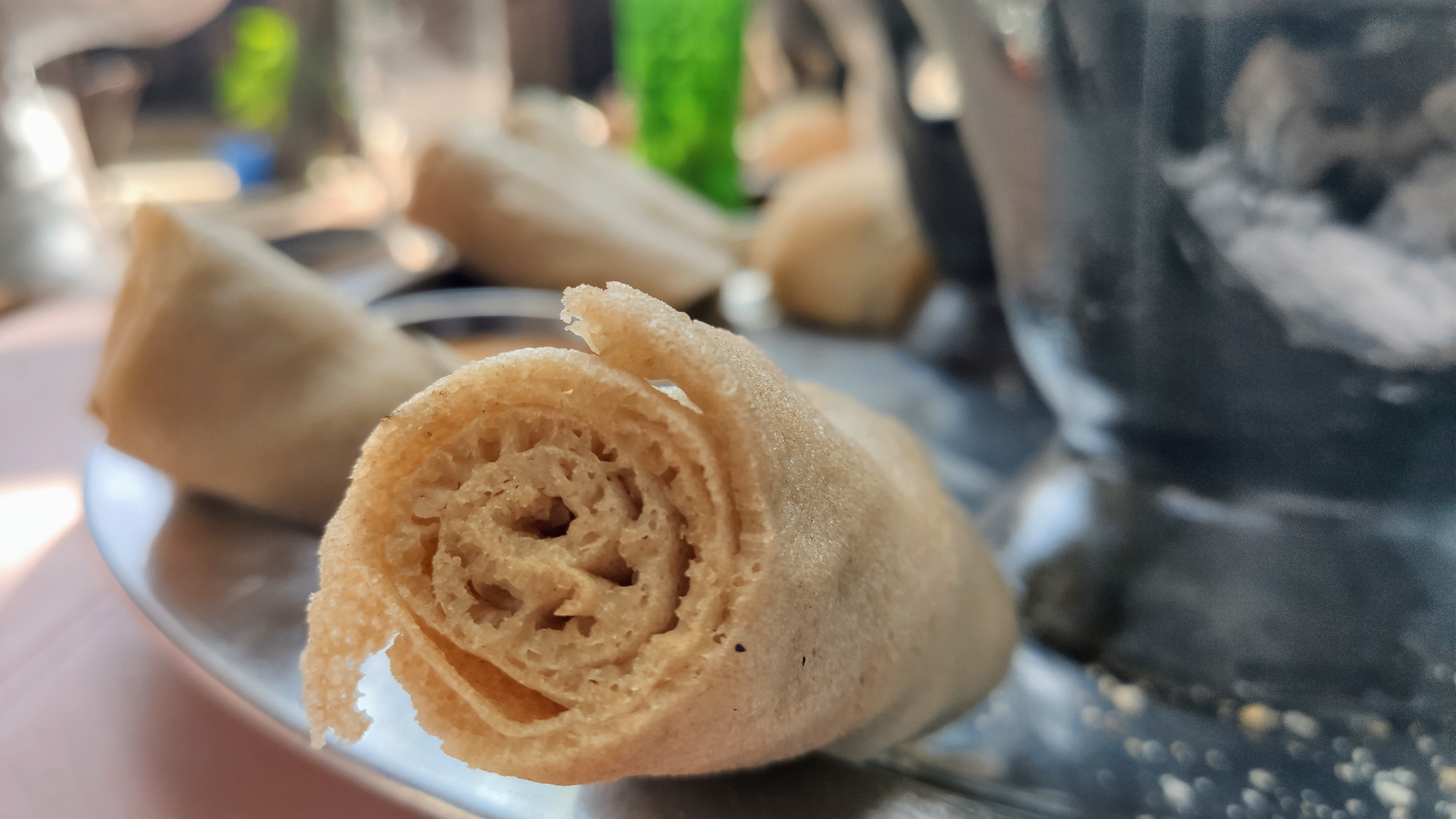 ... with lots of Injera sour flatbread.
Coffee.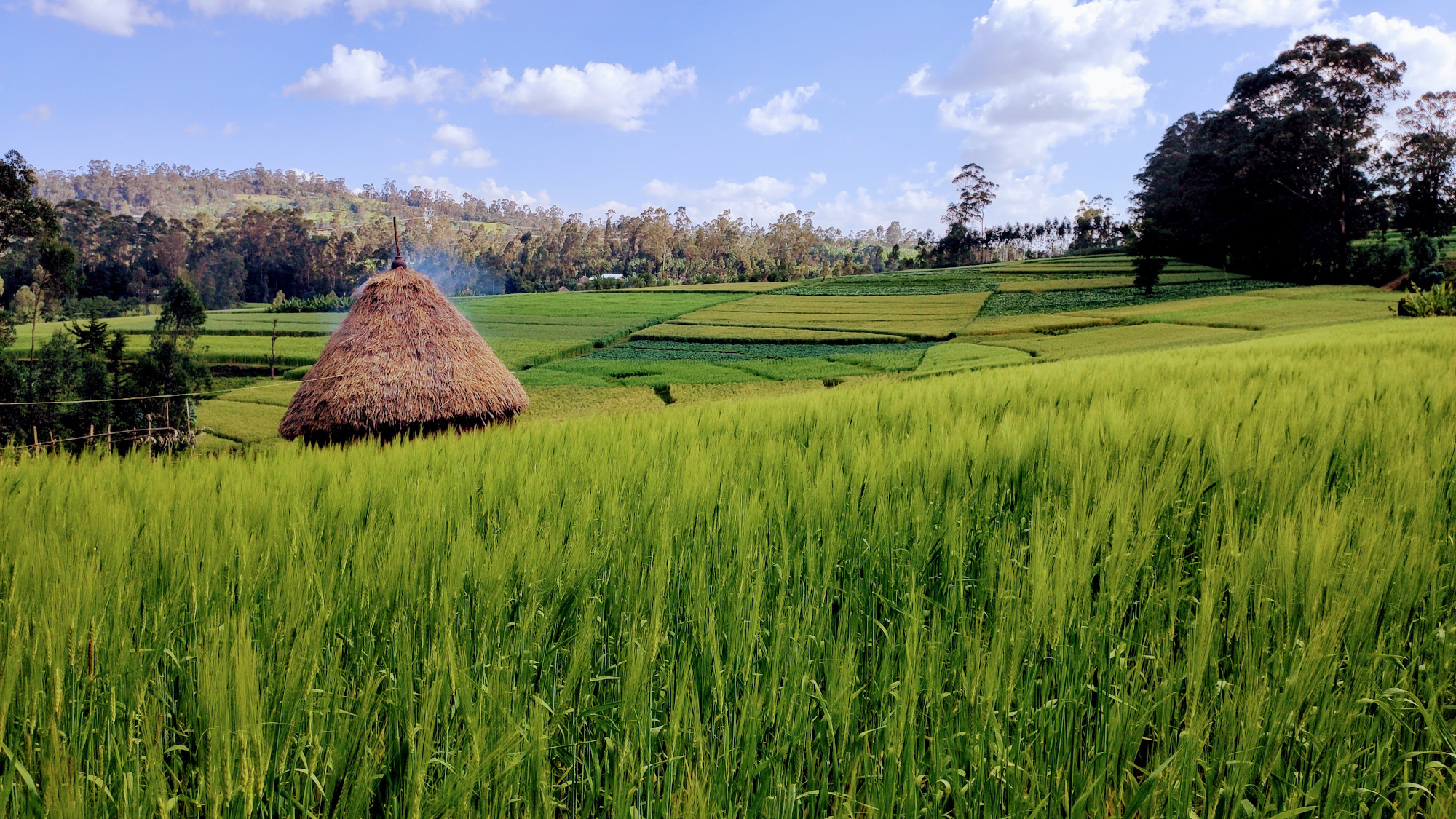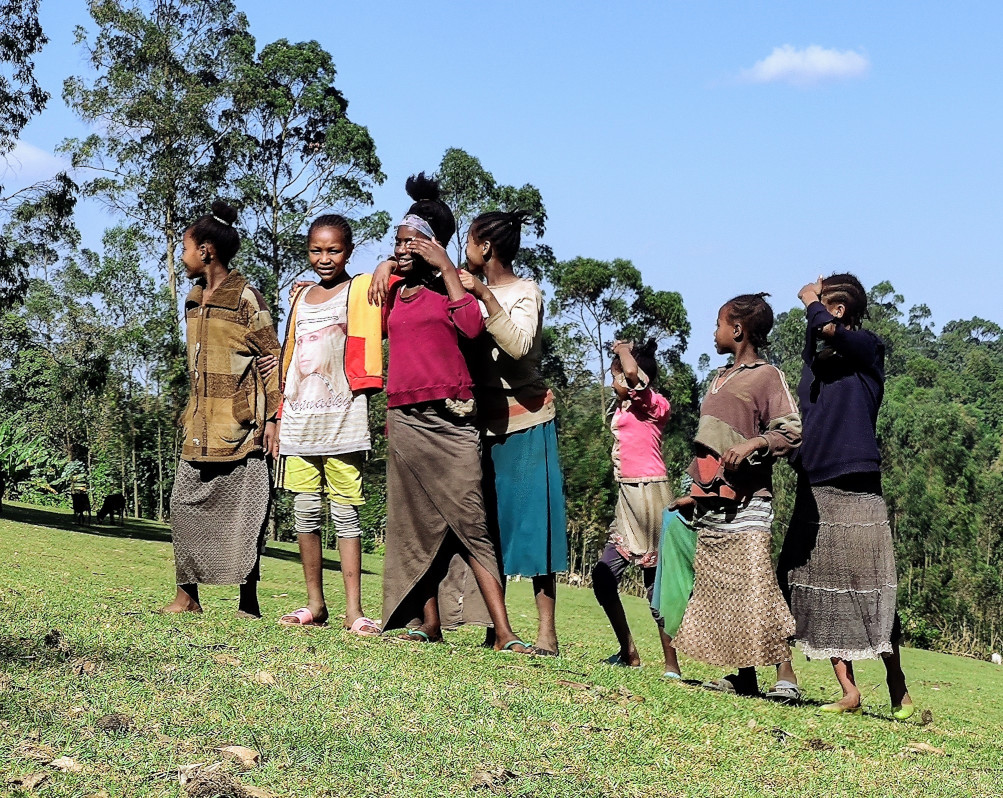 Another afternoon in the Village.
It all ends someday.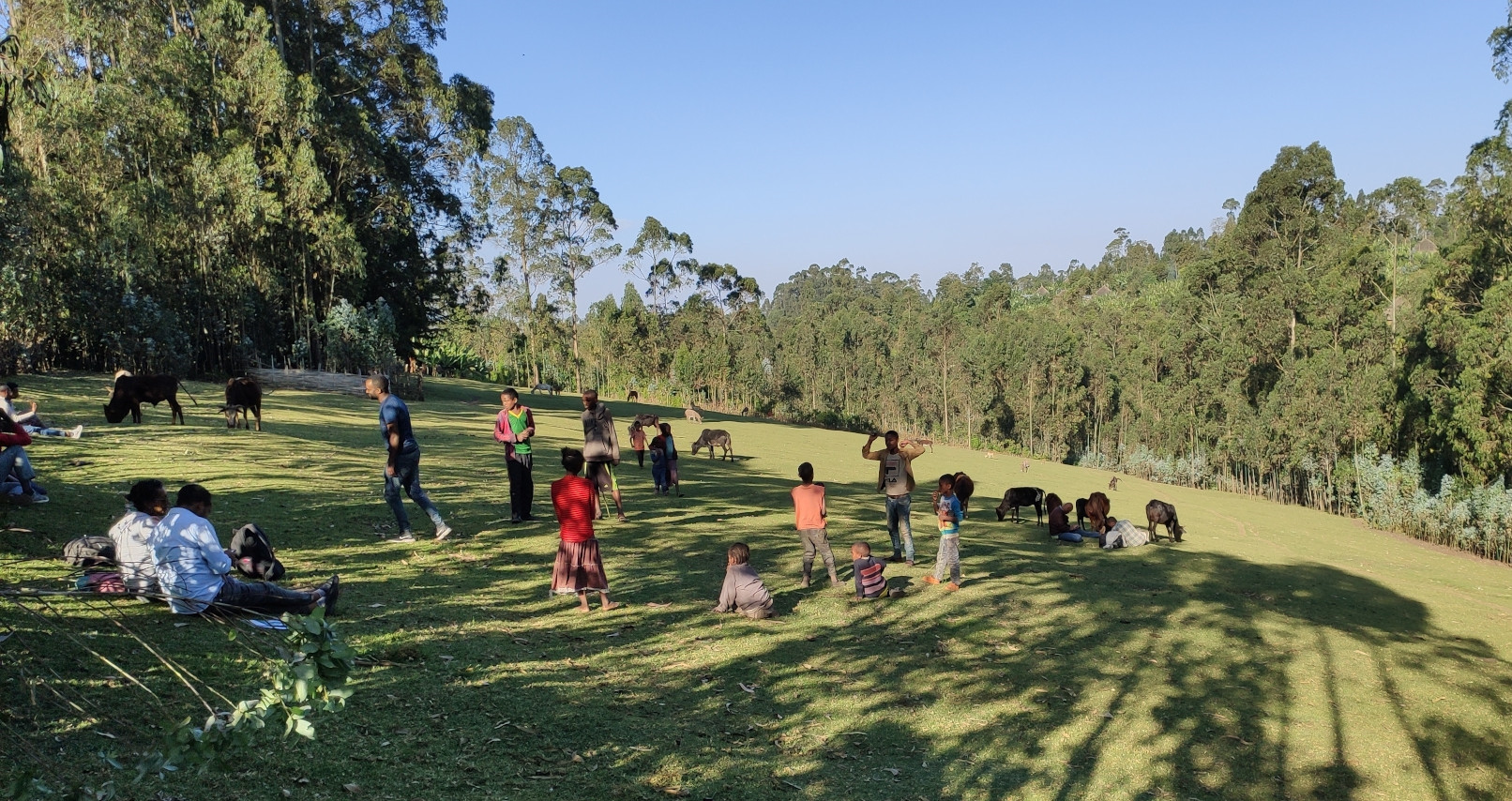 A perfect afternoon at the end of the day.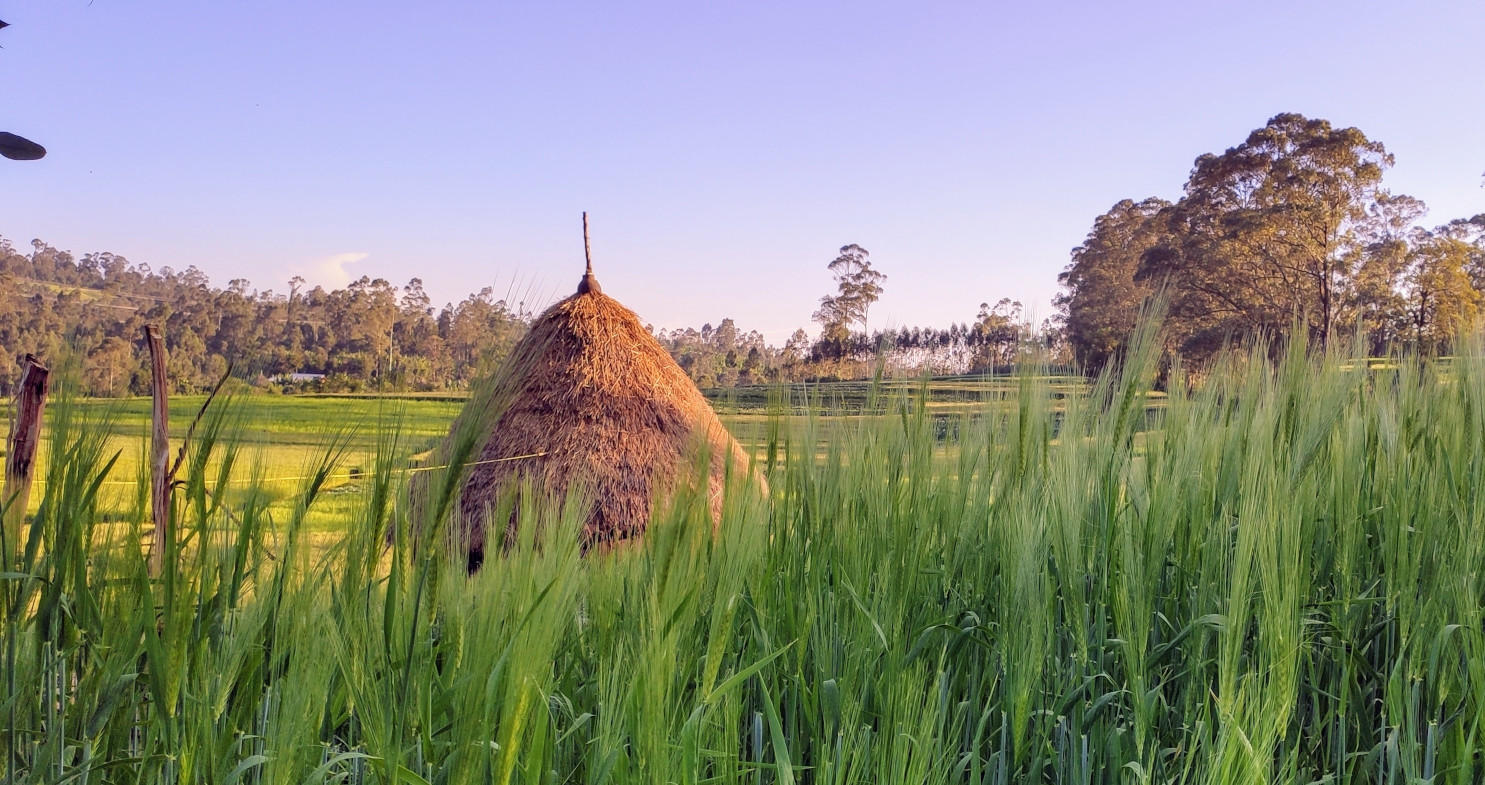 Wheat.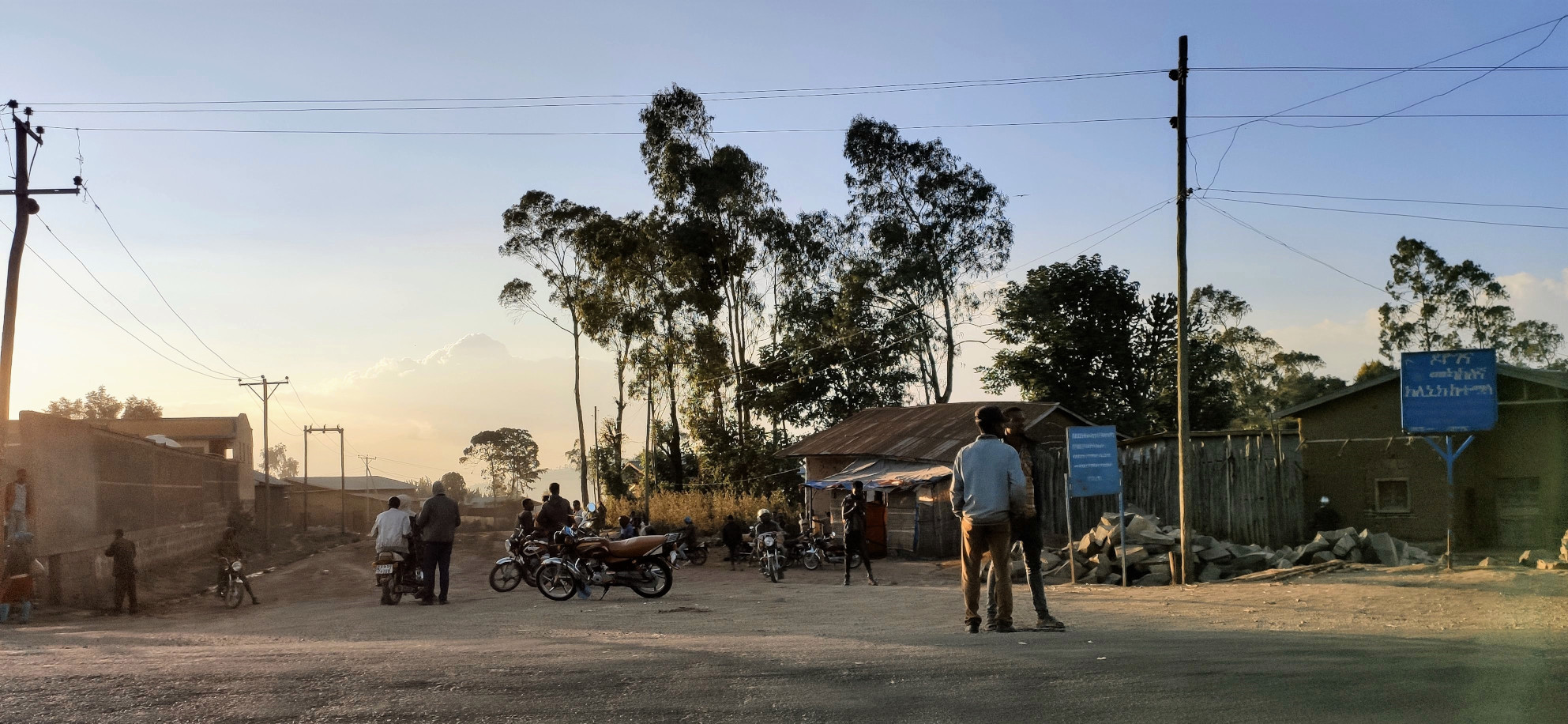 Going home.